Learning the most popular search terms of 2022 is important for growth marketing, SEO, and for the future of business. Keeping these terms and keywords in mind as to how they can pertain to your website content can help your brand rank better in the long run. We'll take a look at the top four ranking keywords and search terms of 2022 and what they mean for you as you strategize your marketing and SEO for 2023.


The Top 4 Search Terms of 2022 – What It Means
If you guessed that YouTube, Facebook, WhatsApp Web, and Google were the top search terms (in that order) of 2022, then you guessed correctly. Most of them likely are not a surprise. These keywords give a lot of insight into where users are spending their time and how you can incorporate these platforms into your 2023 strategy.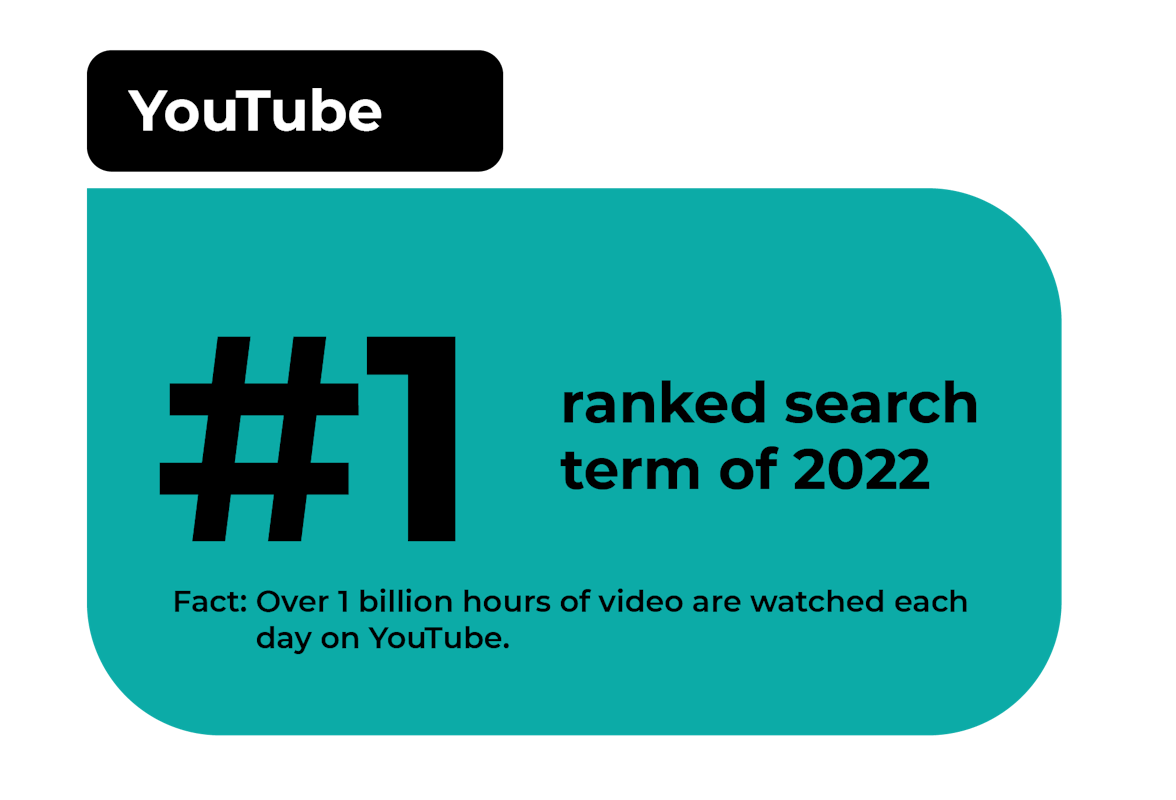 Video is here to stay and creating YouTube videos should be part of all marketing strategies. Having a YouTube channel is important, but embedding your videos on your website should take priority to increase traffic to your website.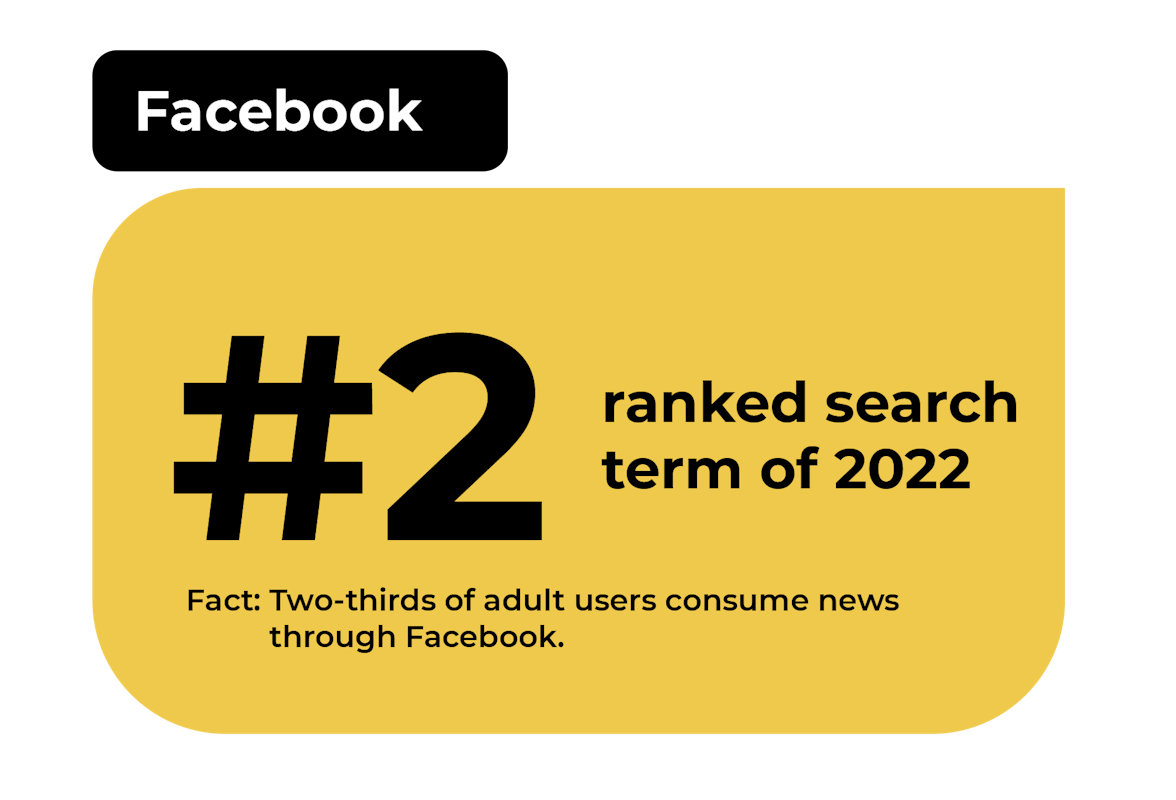 A Facebook page is an extension of your website. Following SEO practices on your Facebook page help to maximize your brand's reach, attract followers, and increase your brand's organic visibility and ranking.
This messaging service, owned by Facebook, is a chat and video/voice calling app accessible by your phone or desktop computer. Brands can utilize the platform to expand their global reach, improve their customer experience and increase profitability through its customer support offerings.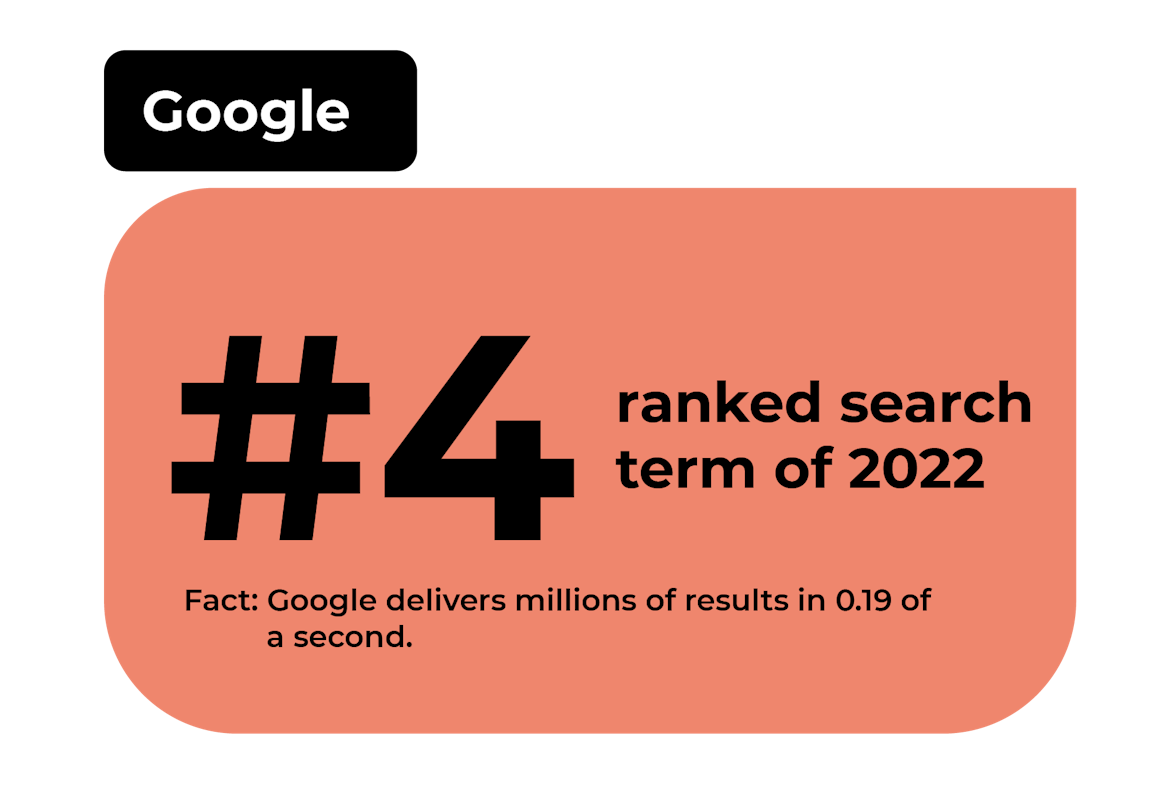 Google is the search engine of choice, so ensuring your content is ranking properly on the platform should be top of mind. Implementing and always revising your SEO strategy will help your content rank and be found in Google's search results.


Using Top Search Terms for Your Growth Marketing Strategy
Now that you know what users are searching for each day, how do you use it to your brand's advantage? The answer: growth marketing. Growth marketing is consumer-centric, strategy first, up-selling and retention-focused, and evidence-based. Using your evidence, the top search terms of 2022 that we've found, you can build your growth marketing strategy.
P.S. – Did you know growth marketing agencies exist? Learn more on how to pick a B2B growth marketing agency without leaving it to chance.
Some of the benefits of a growth marketing strategy include:
The ability to make decisions driven by data
Better brand perception established through personal relationships
It's scalable based on your cash flow, instead of blindly spending on big campaigns

You can achieve revenue goals through agile goals that drive revenue



Improving Your SEO Strategy Using 2022's Top Search Terms

Your growth marketing strategy is now complete, so let's move on to your SEO strategy. Using what we've learned about the most popular search terms for 2022, you should be thinking about how each can add value to your SEO strategy. Here are tips on how to make each of the top four search terms work for your brand.
Hot tip: For more on SEO strategies, take a read through our Leveling Up Your SEO: 5 (and Then 6 More!) Game-Changing Ahrefs Tools for SEO blog.
SEO Tips for YouTube (#1 Most Searched Term)
1. Name your video file with a keyword.
2. Use the keyword naturally in the video title.
3. Optimize the video description.
4. Tag your video with popular keywords.
5. Categorize your video.



SEO Tips for Facebook (#2 Most Searched Term)
1. Personalize the page URL.
2. Choose a unique Facebook page name.
3. Use keywords to complete the Facebook about section.
4. Include accurate contact information.
5. Backlink from your website to your Facebook page.
6. Use the CTA button on your Facebook page.



Tips for Using WhatsApp for Marketing (#3 Most Searched Term)
1. Determine your goal. Is it to increase leads, increase engagement, or increase sales?
2. Determine your audience based on your buyer personas.
3. Create a contact list through subscription forms that allow them to opt-in to your communication via WhatsApp.
4. Offer customer service through WhatsApp.



How to Make Sure Your Content Appears at the Top of a Google Search (#4 Most Searched Term)
1. Find your most ranked keywords.
2. Place the keywords within your content without stuffing!
3. Link build to increase your content's visibility.
4. Optimize your content by sharing it across your social media platforms.





At this point, you should be able to recite to all your friends and family the top four search terms of 2022 in order. You also should have a good starting point for changes and additions to your upcoming 2023 SEO strategy. Keywords really are the KEY to the future success of your business.