"C" is for cookie...and while it may have been good enough for Cookie Monster, it's not nearly good enough for Google. As you've probably heard, Google is set to phase out the third-party cookie on its Chrome browser. Initially set for early 2022, the rollback is now planned to go into effect in late 2023.
That's a breath of relief for some marketers who've been dreading Google flipping the off-switch on their access to the behavior and interests of individual web browsers. For others, it just prolongs the sense of impending doom. No matter which category you're in, we've got the answer to your biggest question: What do you do when the cookies are gone and all that's left are crumbs? Read on to find out.
Is This the Way the Cookie Crumbles? The Fallout of the Third-Party Cookie Ban
Third-party cookies are heavily used by advertisers to get their message to an audience that's primed and ready to buy. But for years, third-party cookies have raised serious privacy concerns around the world. Many browsers have already phased them out, but Google, whose Chrome browser holds the biggest market share, didn't commit until their announcement in 2020.
Google has since said that it will not provide any replacements or substitutes for the third-party cookie, leaving marketers at a loss. Ultimately, the shift, which will use Google's Privacy Sandbox and FLoC (Federated Learning of Cohorts) to anonymize users and group them based on broad general interests, will make it harder to customize and target ads and will place the most strain on paid marketers.
But there is a silver lining! The death of the third-party cookie may prompt many brands to re-focus and double down on their inbound marketing efforts. And, as we know, inbound marketing is one of the surest ways to connect with your ideal customer, start a relationship, and grow your brand.
So, what impact will the end of third-party cookies have on inbound marketing?
The Impact of Google Cookie Policy Changes on Inbound Marketing
Bad news first: You're going to have to get used to change. You may find your marketing team needs to work harder and smarter to accommodate this brave new (private) world. There will be a lot of adjustments, and depending on your experience with inbound marketing, a steeper learning curve.
But the good news is really good. You'll build better relationships, strengthen your brand, and set yourself up for long-term, sustainable growth. So how do you do it? We're glad you asked.
You'll Need to Focus Your Efforts on SEO
The changes to the third-party cookie system won't affect searchability. Your site will still be there, ready to be found. But if you aren't making adjustments to your SEO strategy now, you're going to be in a world of hurt come 2023.
PPC can and does help, but keep in mind that once a paid campaign ends, so too do the results. Be sure you're always pairing PPC with organic SEO for maximum results. Here are a few other key steps you can take to prepare your organic SEO to bring in new visitors in a post-cookie world:
High-Quality Content Is Non-Negotiable
Content (combined with SEO) is the core of inbound marketing. You might get visitors to your site, but if you don't have relevant, timely, and high-quality content, you probably won't get them to stay for long.
Start by creating a content marketing strategy. A lot of B2B brands don't have one yet, but those that do are typically the most successful.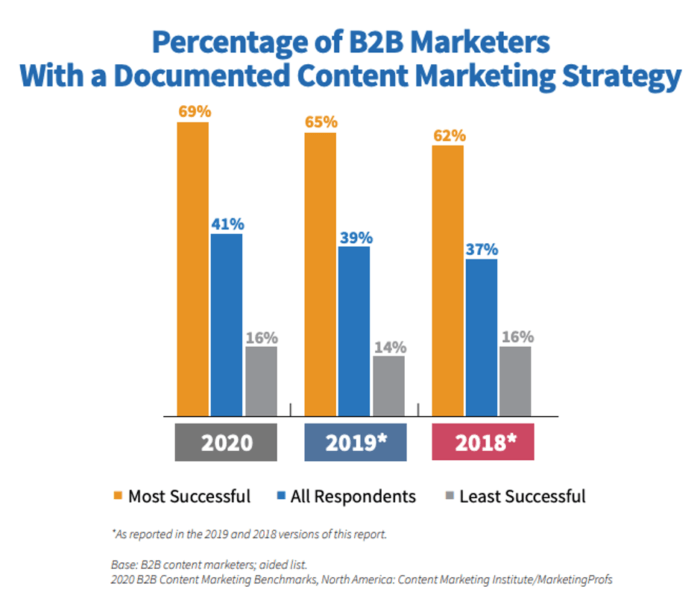 When it comes to finding the right types of content for your inbound marketing strategy, think outside the blog. Alternate content forms are highly effective at catching visitors' interest and keeping them around, including:
Videos — such as how-tos, explainers, and testimonials
Infographics — easily shareable, skimmable, and visually appealing
Podcasts — radio might be dead, but podcasts aren't. They are a fast-growing segment that appeals to audiences and offers numerous opportunities for both paid and organic marketing.
Ephemeral content — short-lived content with long-lasting impact, like Facebook and Instagram stories, make your content seem exclusive and creates a sense of FOMO.
Move from Third-Party to First-Party, Stat
The end of third-party cookies has zero impact on first-party data. This means it's time to really ramp up your data collection efforts and build relationships with your contacts. First-party cookies (those compiled on your own site) offer valuable information about visitor behavior, and when combined with opt-ins, forms, and other data collection, can help you serve up the right content with the right message.
In fact, studies show that first-party data is most critical to brands, regardless of size or marketing budget.
Four out of five marketers say they're making first-party data a priority in the years ahead. Your brand can (and should) do the same.
Renew your commitment to lead gen.
You've gotten more traffic to your site and delivered high-quality content to visitors — now what? Turn visitors into leads, and leads into customers, with the right strategy. We know; it's not easy. In fact, getting good-quality leads is the top challenge for many marketers.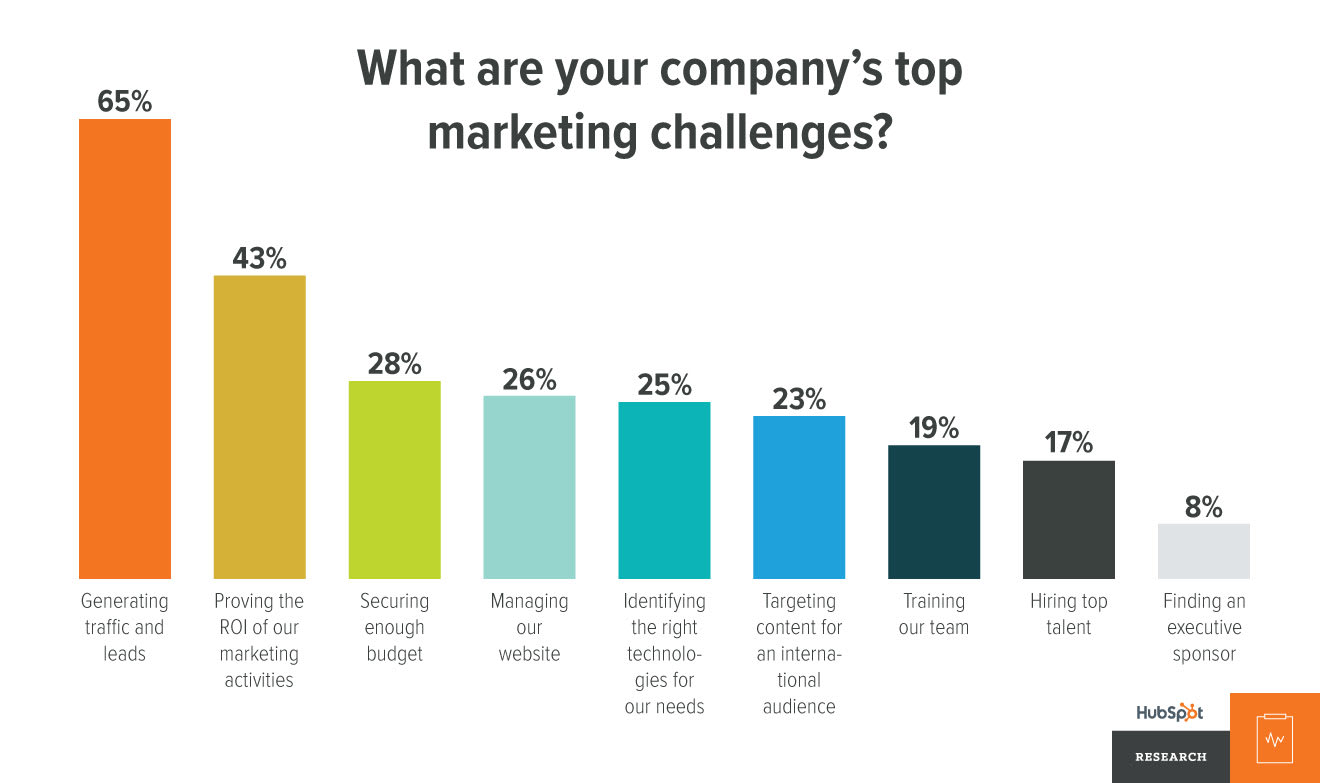 Here are a few steps you can take to build your lead gen strategy before 2023:
Cookie Starts with "C" — Inbound Marketing Starts with "You"
Don't mourn the third-party cookie for too long. Its death opens up new opportunities for inbound marketing, bringing in customers who already want what you're selling. Inbound marketing doesn't depend on tracking people across sites or predicting what they'll want based on past search habits.
By creating the kind of content people are looking for, whether that's a presence on social media, blog posts, videos, or using SEO to make sure you show up in their Google searches, inbound marketing neatly side-steps any concern about side effects from the increasing consumer demand for privacy by never intruding upon it. Simply offer solutions to the problems people have and products to fill their needs.
We'll be seeing more and more tech changes as the web moves away from third-party cookies and toward more sophisticated methods of personalizing advertising. Inbound marketing, with its pre-personalized content and high conversion rate (compared to the cast-a-line-and-see-who-bites attitude of outbound marketing), will be taking a big step forward.
Need some help focusing your inbound marketing efforts before the third-party cookie goes bye-bye? We're here to help! Our inbound experts are ready to help you build a strategy that crumbles the cookie and moves you toward long-term, sustainable growth.