Crawlers and spiders and bots, oh my! There's a lot that goes into the world of technical SEO — and to be honest, it can be intimidating. Entrepreneurs and marketers alike know that building a successful brand and business isn't for the faint of heart, but mastering your technical SEO is a necessary stop on the road to success.

In a digital era, SEO shouldn't be at the bottom of your to-do list, no matter how daunting it may seem. Nailing an efficient technical SEO strategy from the start that organically engages users and easily funnels them to your products can have a high impact on your traffic and revenue, which will set your business up for success from the beginning.


What Is Technical SEO?
Technical SEO (search engine optimization) is a subcategory of SEO that refers to tactics used to ensure a website meets the technical standards and requirements of search engines (like Google) with the goal of earning organic rankings and traffic. The process involves optimizing your website's pages so that search engines can easily crawl, index, and render them.
With so many competing pages and products on the web, marketers and business owners leverage technical SEO to enhance a website's accessibility to users.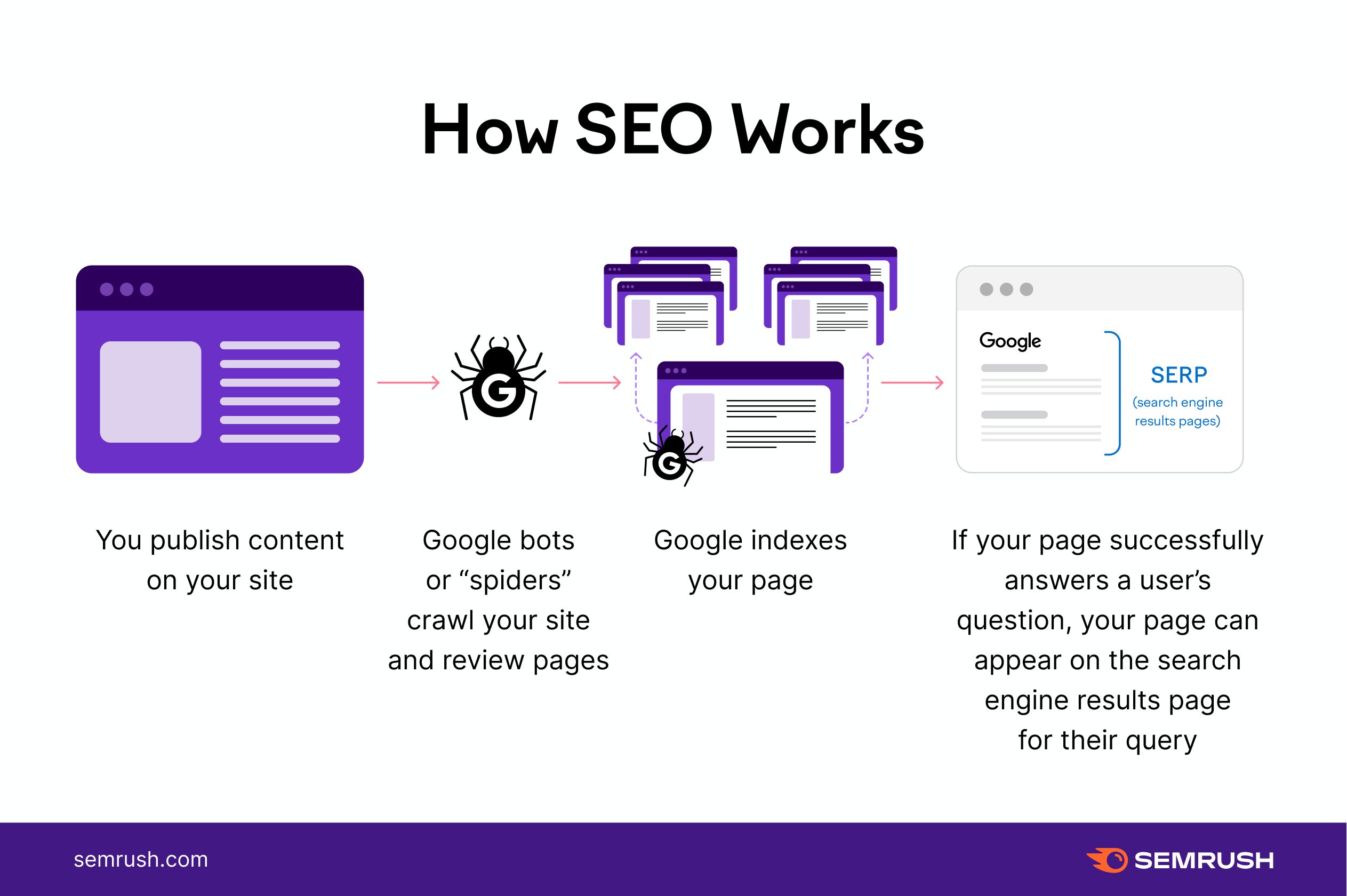 Why Is Technical SEO Important for Your Website?
So why prioritize technical SEO strategies from the start, you ask? Because a properly optimized site that is able to be indexed by search engines is needed for your pages to show up on search results. You could have the best product and the best content, but if your SEO is lacking, no one will be able to find your website and your efforts will be wasted.
Think of it this way: If websites are the students and Google is the teacher, a website that is correctly optimized by following technical SEO best practices will be the "teacher's pet" and receive preferential treatment on search results pages.


The Benefits for Your Business and Your Bottom Line
Yes, getting visibility and traffic for your website is fantastic, but let's not forget the end goal. Converting your traffic into leads is what growth marketing is all about.
The end benefit of using technical SEO to optimize your website is that you're more likely to drive users to your site, educate them about your products, and funnel them to purchase your service or product.
Making a quality website that's accessible and easy to navigate, not only for search engine bots but for users, can improve your bottom line.


7 Ways to Nail Your SEO Strategy from the Start
1. Create Quality Content
Creating quality content that is helpful to users and accurately satisfies search intent is undoubtedly the most important SEO ranking factor and is fundamental for search.
In a nutshell, content improves SEO, and in turn, SEO improves the content. Creating quality content will help your brand build topical authority, bring users to your site, educate potential leads on products or services, generate backlinks, and more.
That said, quality is king. Google will not reward sites that are serving up nonsense for clicks or have a poor user experience. In fact, Google's latest algorithm update is focused on "people-first content" with a mission to reward quality content and connect users with the most helpful information based on any given search query.

2. Use an SEO Tool
SEO tools like Ahrefs, Moz, or Semrush make it easier to continually monitor your website's performance and standing. When evaluating the quality of your website, many tools identify its health score, crawled vs. uncrawled URLs, pages with errors or 404s, broken images, and more.
This will give you an idea of what issues need to be resolved in order to meet Google's quality standards to improve your website's ability to rank well on the SERP.

3. Make your Site Mobile-Friendly
Did you know that 53.74 percent of the total web visits are currently done from mobile devices? If you're not optimizing your website and content for mobile, you're going to be left behind.
With this in mind, it's important to make sure that users are able to easily navigate through your site on mobile or any device.
Google's Mobile-Friendly Test is a quick and easy way to see if your website satisfies mobile search standards.


4. Focus on Page Speed
Pagespeed is a measurement of how quickly content on your pages loads — it's also one of Google's official ranking factors. Why is this important? If your page takes too long to load, users are more likely to bounce from your page and find another competitor result on the SERP.
Google's PageSpeed Insights give your website a score on how quickly content loads, with optimal load times ranging between 0 and 4 seconds.
5. Earn Quality Backlinks
Backlinks are important for your technical SEO strategy because they signal to Google that your content is valuable enough for other resources to link to it. In theory, the more backlinks you have to a page, the more valuable it will seem in the eyes of Google, and the more likely you are to hold a high-ranking position on the SERP.
That said, not all backlinks are made equal — some are more valuable than others. The value of a link will depend on its authority and relevancy to your page. For example, a backlink from the New York Times is more advantageous than one from a spammy website — and the latter may actually negatively impact your SEO. However, you can't always control who links to your pages. This is where content audits can come in handy.
Audits can identify what types of backlinks your site has earned and if any are negatively impacting your performance. From there, you can request to disavow questionable links on Google Search Console and ensure your site remains in good standing when it comes to quality.


6. Develop a Structured Sitemap
Like the name suggests, a sitemap essential serves as the roadmap for search engines to navigate your site. Creating an XML sitemap allows you to maintain an optimal site structure that makes it easy for bots to identify and crawl your pages.
What's more, it outlines the relationship between different pages on your website, which can make related pages for a given topic identified more easily and improve your rankings.
Remember to keep your site map updated and add or remove any pages as necessary.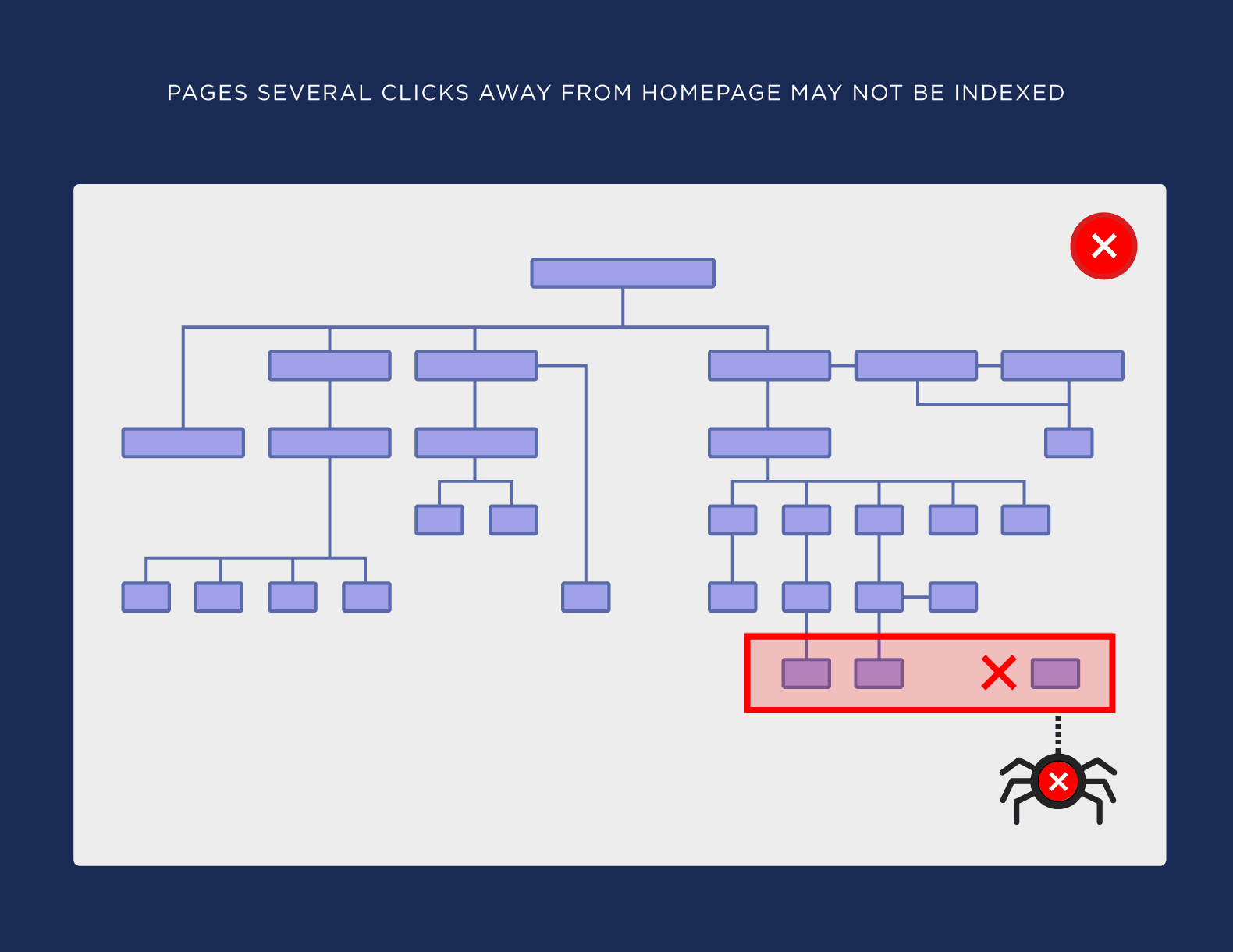 7. Stay Up-to-Date on Industry Best Practices
The SEO world is constantly changing, so one final word of advice is to stay updated on industry best practices. You can do this by subscribing to content marketing blogs, following forums, or setting up alerts for the latest Google algorithm updates.
When to Conduct a Technical SEO Audit
SEO is not a strategy where you set it and forget it. It needs constant attention to make sure your website is evolving with new best practices and delivering the best user experience.
While technical SEO audits are time-consuming, they're critical to ensuring your website is functioning properly and is being seen by potential leads to ensure your brand hits KPIs and goals.
Here are just a few ways a technical SEO audit can improve your website:
Monitor if you're adhering to Google's best practices for website optimization
Evaluate mobile-friendliness so users can access your website from any device
Evaluate website load times
See if your website is being crawled and indexed
Identify pages that have no traffic and need to be improved
Analyze user-friendliness across your website
Identify broken links or 404 pages from your website
And more
It's possible to conduct an SEO audit yourself, but if you have the means and resources to hire an SEO specialist, it could help save you time, and energy, and ensure no SEO stone is left unturned.