No water cooler talk. No office birthday or holiday parties. No impromptu brainstorming meetings or inter-cubicle collaboration. Can working in a virtual office ever stack up to the real deal?
It can. And at First Page, it does. We are a fully-distributed, totally remote team spanning the globe, from the rolling fields of the American Midwest to the bustling urban streets of London, all the way Down Under in Australia. Our team members work from different continents and different time zones and bring many different backgrounds and cultures to our First Page melting pot. And as the Great Remote Work Revolution continues, we're excited to be at the forefront of virtual team collaboration.
Our virtual office works for us, and it can work for you, too. Here are our best tips on how to set up your virtual office space and make employees feel that they're working together...no matter how far apart they are.
Get Off On the Right Foot
The first step in optimizing your remote team's virtual office is to put an airtight remote onboarding process in place. Onboarding among both in-office and remote employees increases retention and improves longevity.
But that's not the only type of employee "boarding" you need to plan for. Preboarding helps you set up job candidates for success before an offer is even made. This includes streamlining your application and interview process and automating alerts and notifications. Cultureboarding is about building relationships from the get-go and training new and existing employees on everything that contributes to your remote work culture (more on that in a bit). And finally, crossboarding is a recent buzzword in the onboarding space. It involves recruiting and training existing employees to take on new roles and can help maximize your talent pool, improve efficiency, and encourage growth among your employees.
Sync Up Communications
Communication is key in any workplace, but probably never more so than in a virtual office. There are two major types of communication you'll experience in a remote work environment: synchronous and asynchronous. Synchronous communication is what we're most used to in a traditional office space — meetings, phone calls, and other communications that happen in the moment. Asynchronous communication is a bit trickier to manage, but it's also going to be the most common on a remote team, especially if you have employees working across time zones. Building a plan for asynchronous communication is key in setting up an effective virtual office.
The tools you use for communication (both sync and async) are also critical to your success. Fortunately, as we've learned over the last couple of years, there are many resources available to make communicating with remote team members easy and effective.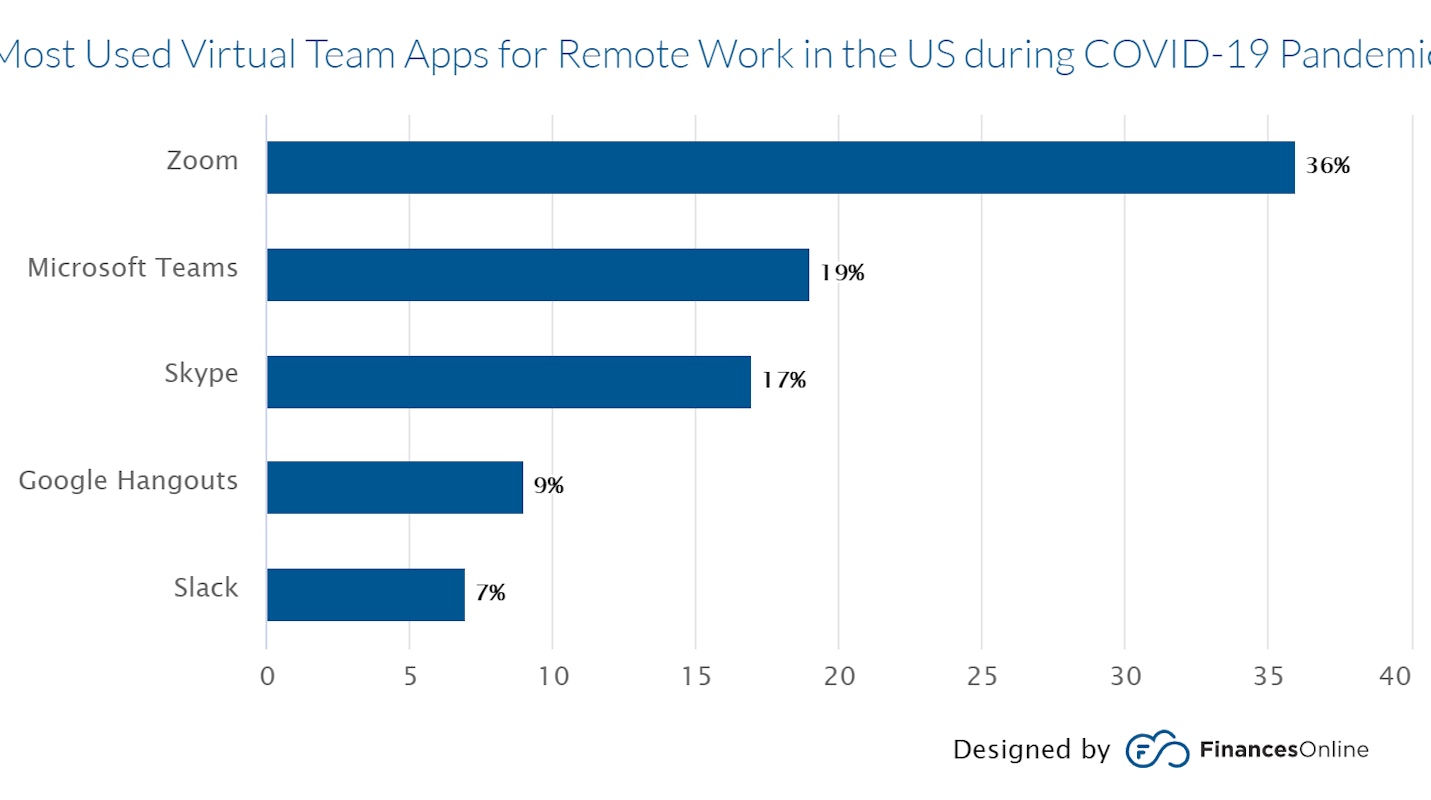 At First Page, we rely on Slack for a majority of our communications. We have dedicated channels for each of our service lines, but we make sure to include some that are built around personal connection, too (#dogs, #memes, #workfromanywhere).
Build a Culture Club
Not...that kind of Culture Club.
Workplace culture is a crucial component of any team, and just like communications, it's even more important for a remote team, especially for employees who are shifting from traditional office work.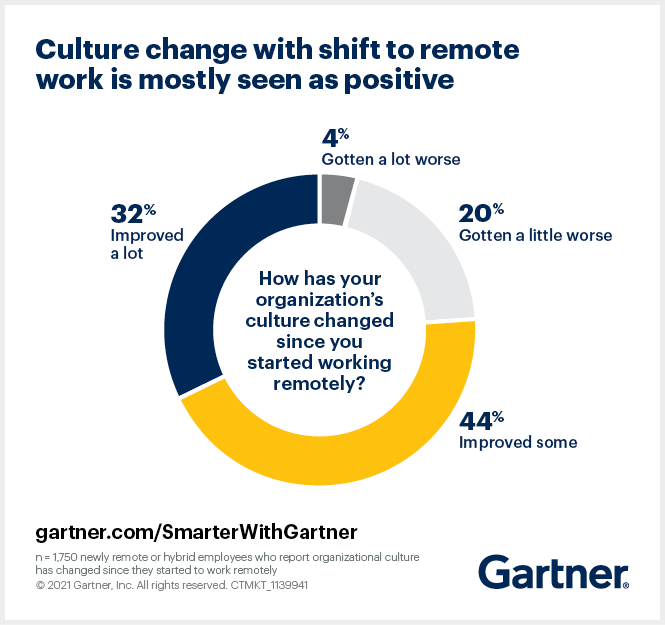 When your company is fully distributed, culture doesn't always come easily — it has to be created. At First Page, we've worked hard to build a culture that prioritizes relationships and embraces the work-from-anywhere lifestyle. Here's how:
Donut Dates: Team members are randomly selected to participate in voluntary one-on-one video chats where the only rule is, "no shop talk."
Book Club: Our business book club is truly a team effort. Those team members interested in participating vote on a relevant and timely book each quarter, and First Page provides them a copy in their preferred format. After everyone has had a chance to read the book, we meet virtually to discuss.
Recognition: This is a tried-and-true way to build employee culture, but it isn't easy when your team isn't all in the same physical location. We've instituted our quarterly "Kick-Ass Awards" to honor three individuals who've gone above and beyond to drive results and deliver exceptional service. We also have a #shoutouts channel on Slack where team members can give others much-deserved accolades.
Thank-Yous: First Page team members receive a fun holiday gift tailor-made for the work-from-anywhere or work-from-home crowd — everything from socks to essential oils to cookies (because what else do you need to do good work, really?). They also receive a gift on their one-year anniversary to acknowledge the milestone and thank them for their efforts. This, too, is designed with remote workers in mind, and they get their choice from a selection of items that boast both form and function.
Spotify: What connects people of different cultures and backgrounds better than music? All First Page team members receive a Spotify account where they can access team playlists and share the songs that motivate and inspire them with their colleagues.


Create Rituals
Rituals are very important to remote workers. Most of them are personal rituals, whether it's the same coffee and yoga routine every morning, mid-day meditation, or a pre-bed wind-down. But rituals are equally meaningful in a virtual office. We don't want to burden team members with too many meetings, but we do ask them to attend a monthly video all-hands meeting where we typically do a small team-building exercise. This ritual gives us a scheduled time to connect and laugh together before getting on to the task at hand.
Find rituals you can incorporate into your own virtual office setting. Whether it's sitting down for coffee together once a month as a team or asking team members to check in once a week with a positive, non-work-related event in their lives, sharing in these rituals will help build trust, boost culture, and create an environment that values relationships.
Don't Just Talk the Talk
For some companies, values are little more than a few buzzwords carefully selected to paint a picture of how the business wants to be perceived. But if you're talking the talk and not walking the walk, it's little more than smoke and mirrors. You might think employees don't care about values, but they do. In fact, it's their top priority when they're on the job hunt.
At First Page, our values include respect, results, and work-life balance. That's reflected in the way all of our employees treat each other and our clients. We are committed to the WFA life, and we encourage employees to do just that. There's no micromanaging and no "butts in seats" mentality, either.
Diversify Now
Diversity in the workplace matters now more than ever, and it's equally important in a virtual office setting. When you open your company up to a global talent pool, you also put yourself on a course to achieving greater diversity and all the benefits that come along with it, like higher revenue, greater innovation, and a stronger culture.
At First Page, we are woman-owned and are committed to employing more than 50% female team members. We do not discriminate based on age, gender, sexuality, race, culture, or ability. We do endeavor to ensure our team employs at minimum 30% people from the LGBTQ+ community and 30% BIPOC (Black, Indigenous, and People of Color). The many voices, experiences, and backgrounds of our employees make us who we are and make us better equipped to deliver to our clients.
Check your DEI statement and make sure it's more than just a statement. It should be a living, breathing testament to your company's commitment to a fair and equitable work environment — and it should show in everything you do.
Virtual Office = Limitless Opportunity
When you have a remote team and a virtual office setting, you have the chance to build a space that is inclusive, productive, efficient, and even fun. Nail the culture, treat your team members well, and build a community of mutual trust and respect. Sound good? If you haven't found it yet, take another look — First Page is right here! Check out our job listings to see if there's a good fit for you. And while you're there, look at our full list of company values, our mission and vision, and all the perks we offer our remote employees.