It's a simple equation: more leads = more business. Except it's not really all that simple. It's more like this: (the right leads + the right messaging + the optimal channel/cost per acquisition = revenue) x infinity = growth.
Have we lost you yet?
Okay, we're not exactly math whizzes, but we do know that growing and converting leads can be a major headache for brands. In fact, it's their number one complaint: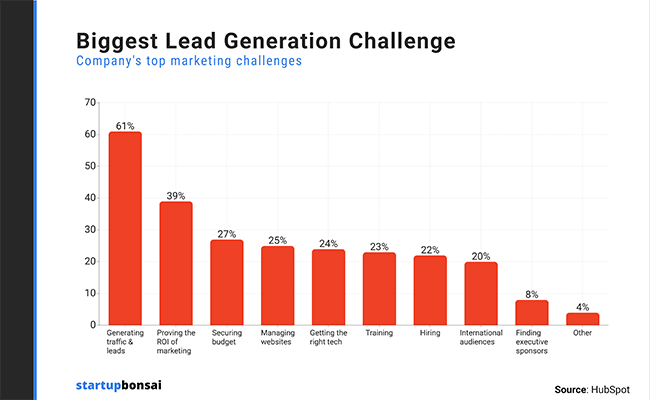 Fortunately, we've got some tried-and-true tips on bringing in more leads (and turning them into conversions) that will help you achieve long-term, sustainable growth.


7 Ways to Generate New Business Leads
Here are the best ways to generate business leads:


1. Use Responsive and Optimized Forms
The number of mobile users is increasing rapidly and the majority of people access the internet from their smartphones. There are 5.48 billion unique mobile phone subscribers in the world as of April 2023, which is 68.3% of the global population. By 2028, the total number of smartphone subscriptions worldwide is expected to reach 7.86 billion, according to Statista.
An average website receives more traffic from mobile devices than desktops. And imagine if your lead generation form does not load and work on mobile.
Your landing pages and forms should be optimized for mobile devices and must be responsive. Choose your email marketing software and landing page platform carefully. And create forms for mobile devices and then optimize them for desktops instead of doing otherwise.
The form is the most important part of generating business leads, and it should be no less than perfect.





2. Focus on Personalization
Generating business leads gets easier when you are using personalized offers, squeeze pages, and content. A study by Adobe reported that personalization increases conversion rate by 63% and lead generation by 43%.
Another study found that 73% of consumers expect brands to understand their needs and tweak messaging accordingly. Nine out of 10 consumers like receiving personalized offers from their favorite brands.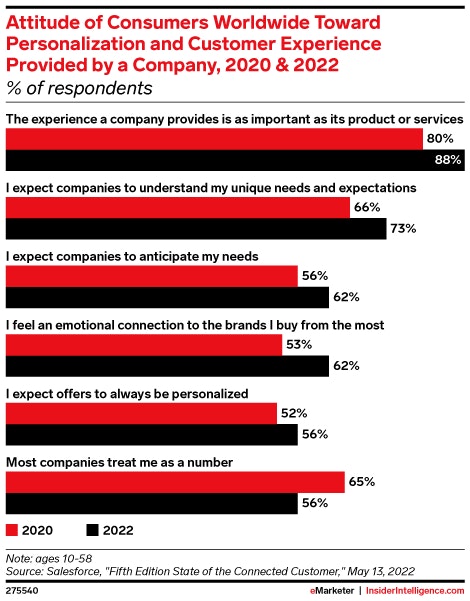 Stop treating your ideal customers as a number. This means your traditional squeeze pages and non-personalized landing pages are least likely to work.
Here is what you should do to improve personalization and how to use it to generate business leads:
Create buyer personas for your brand.
Create an offer and content that's relevant to the buyer persona you are targeting.
Create multiple landing pages and squeeze pages for lead gen.
A/B test your squeeze pages.
Track lead generation sources and segment your lists based on them.


3. Leverage Automation
Lead generation has always been automated. You use an email marketing platform, create forms, collect email addresses, and nurture leads all with the same tool.
Artificial intelligence has added a lot more opportunities and touchpoints for generating leads that go beyond your email marketing or CRM tools.
Lead generation chatbots use AI to initiate conversations with your ideal customers. They offer personalized and real-time solutions to website visitors that help you generate leads for your business.
You can create a dedicated chatbot for your brand within a few minutes using templates and without any technical knowledge. Integrate it with your email marketing software and start nurturing leads.


4. Create a Partnership Marketing Campaign
Whether it's a podcast, webinar, or an influencer marketing campaign, collaborative marketing is one of the best ways to generate leads.
According to a Forrester report, partnerships exceed paid search as a growth channel where mature partnerships generate 28% of revenue for brands. Another study reported that 57% of businesses use partnerships for lead generation and customer acquisition.
Collaborative marketing campaigns should be a part of your lead generation strategy. Use co-marketing, cross-promotion, product bundling, and other techniques to generate qualified leads for your business.
Red Bull, for example, works extensively with its partners and it has a dedicated partnership page where it defines partnership pillars: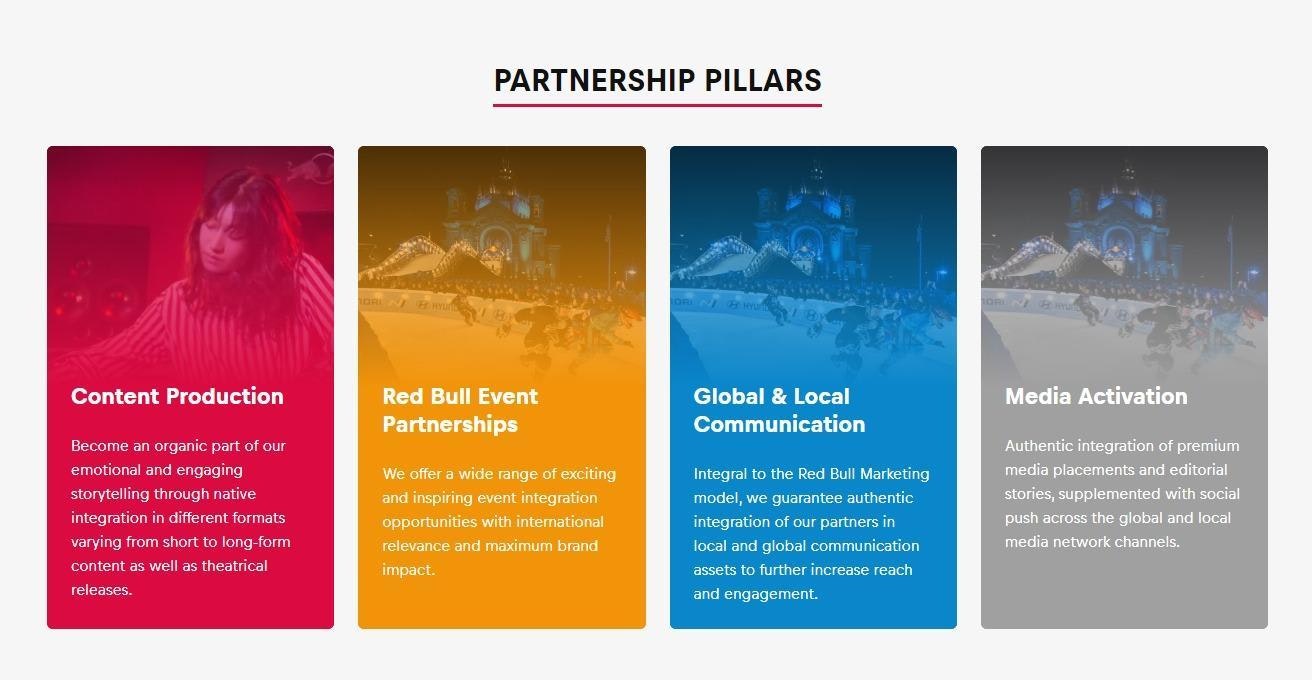 You don't have to run such huge partnership campaigns — start with one. Partner with the right brand, set clear partnership goals, and execute them for mutual benefit.


5. Lead Generation Ads on Social Media
Your brand's presence on social media has never been more important than it is now. But thanks to shifting algorithms and privacy settings, you can no longer rely on organic reach alone to connect you to the right audience.
You can run specific lead generation ads on almost all the leading social networks on a modest budget. In fact, social media is now the fastest-growing medium for ad spend and is predicted to overtake television ad spend for the first time ever.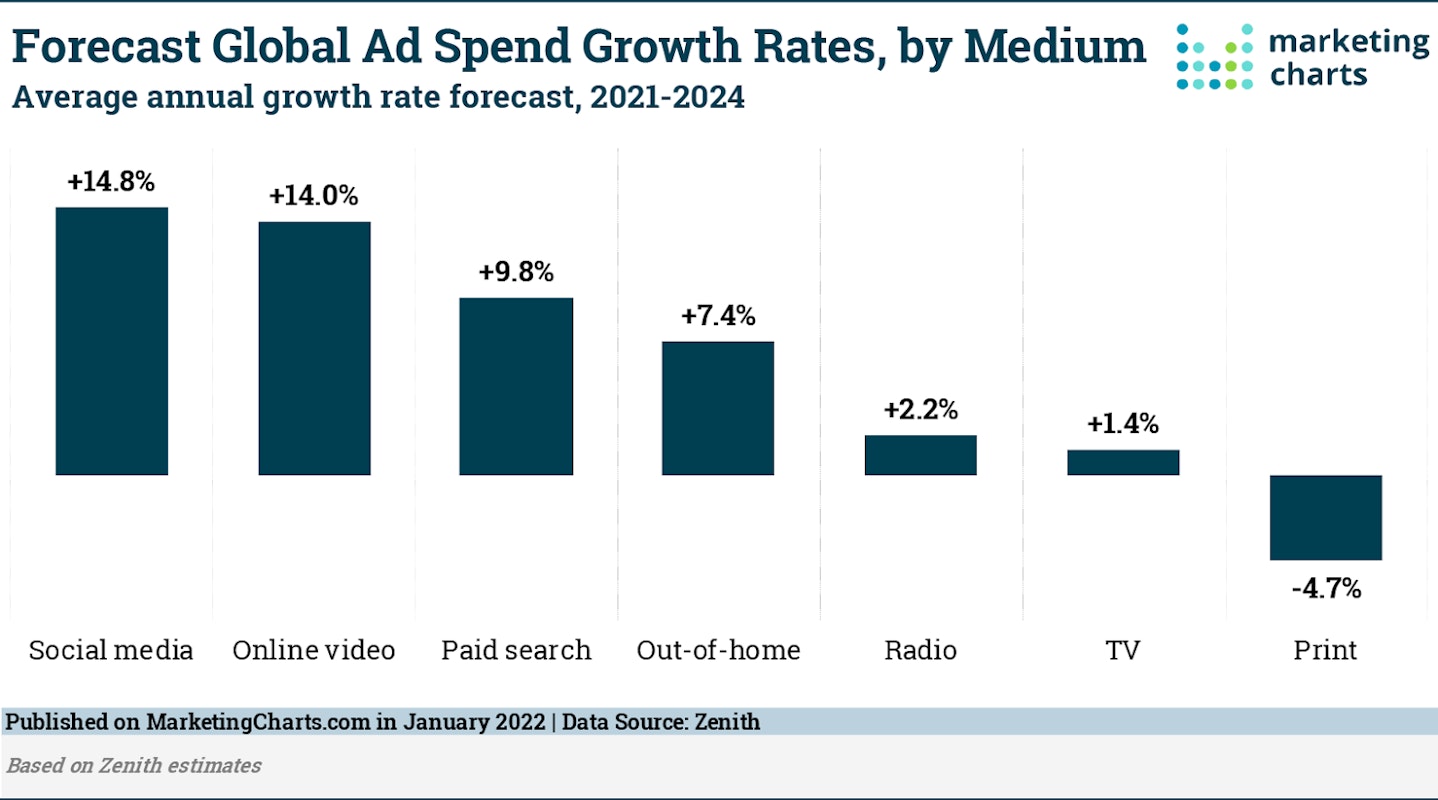 Facebook and Instagram, for instance, offer lead generation ads specifically designed for brands interested in generating business leads. Boosting a post for more engagements or running an ad for more followers isn't a good idea.
If you need leads, run lead generation ad campaigns on your preferred social media network (based on buyer persona).


6. Blog Posts with CTAs
Content is the most used form of lead generation, with 76% of content marketers utilizing it. Over 88% of B2B marketers use content to generate business leads.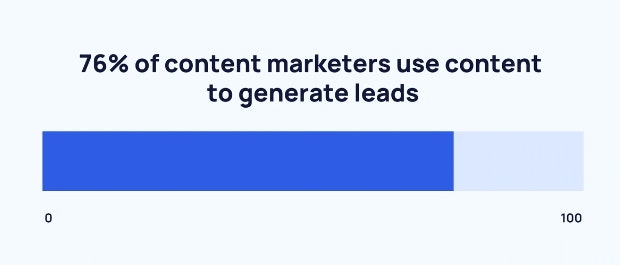 Blog posts are most effective in lead generation for the early stage, as reported by CMI, but most brands don't use blog posts for lead generation.
Why?
Because they don't use calls to action.
Creating content for blog posts should focus on serving your existing customers' needs while catching the eye of new leads. But simply writing articles about your business isn't enough.
The best lead-generating blogs must contain strong CTAs that offer gated content in exchange for the user's data. Carefully crafted and positioned CTAs not only bring new leads; they also drive blog revenue.
But if your blog CTAs aren't getting clicks, it might be because they aren't optimized for lead gen. It all starts with placement, and the most effective CTAs are generally those that are positioned in the middle of your content.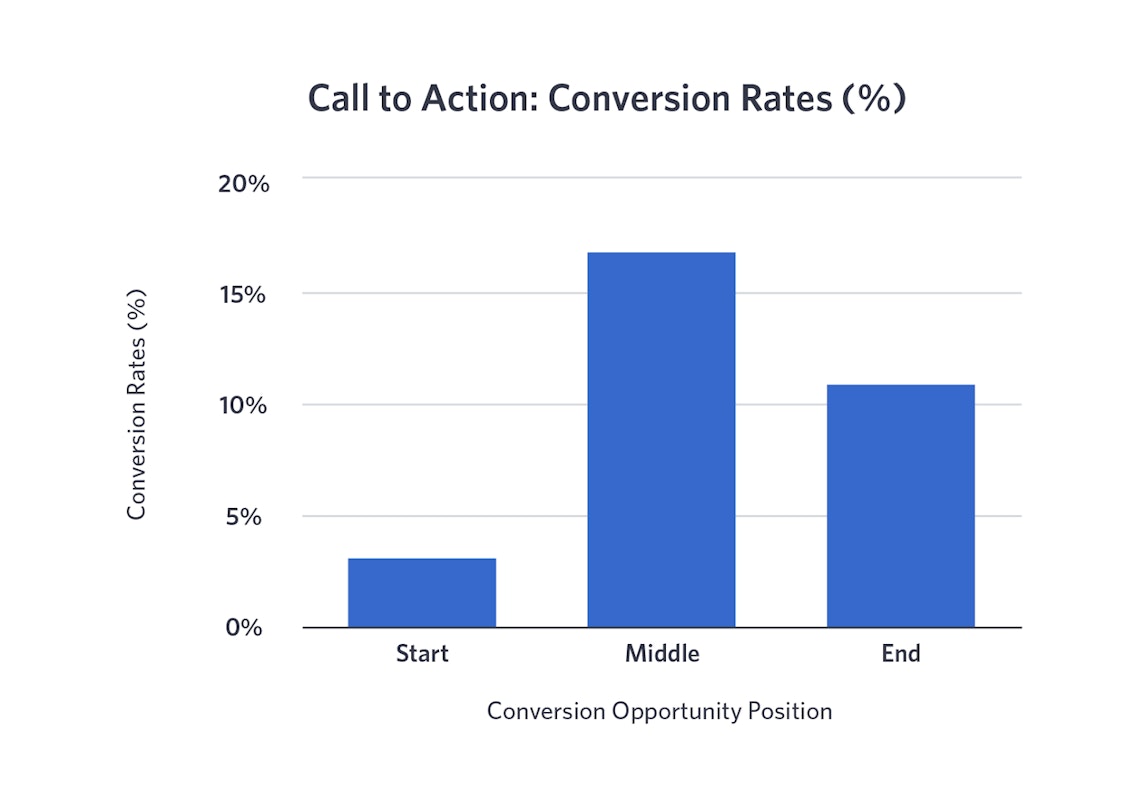 If you've been saving CTAs for the bitter end — stop. As a general rule, simple CTAs perform better near the top of your content, while complex CTAs are better off at the bottom. However, a middle-of-the-road form fill for lead gen is best suited for the first half of your content.


7. Giveaway Campaigns
Giveaway campaigns on social media do wonders for lead generation. Not only do you generate leads, but giveaways boost your brand awareness significantly.
Giveaways and contests get massive engagement. On Instagram, giveaway posts receive 64x more comments and 3.5x more likes: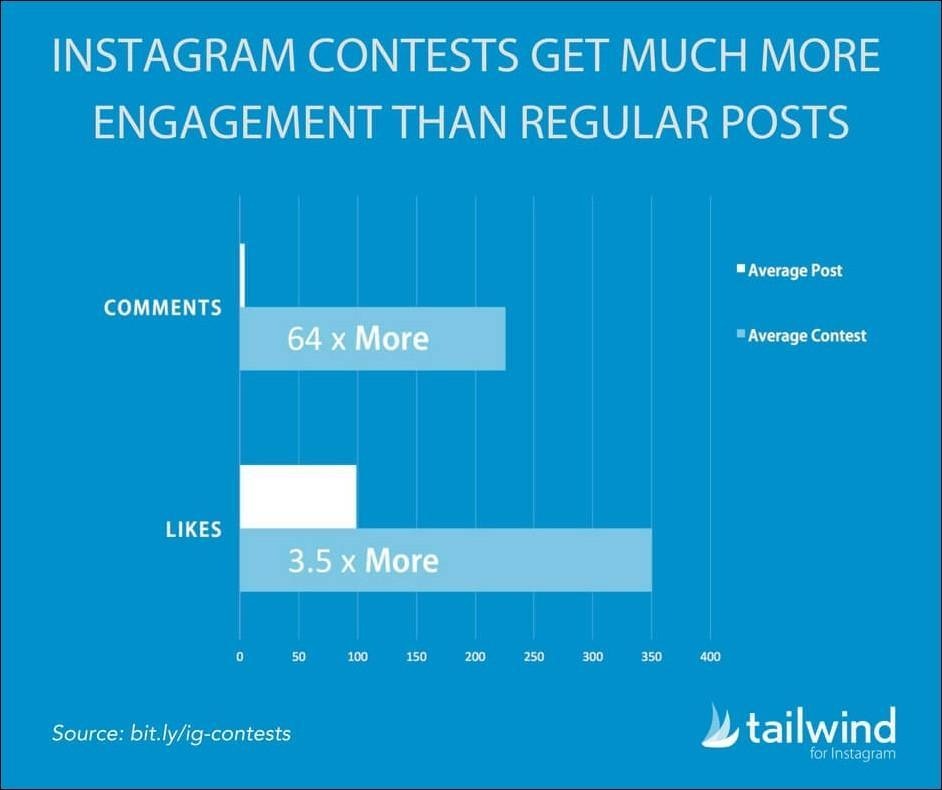 Since Instagram doesn't allow external links (meaning lead generation gets difficult), it isn't an ideal platform to run giveaway campaigns. As much as 92.6% of brands run giveaways on Facebook, and 20% of businesses use them for lead generation.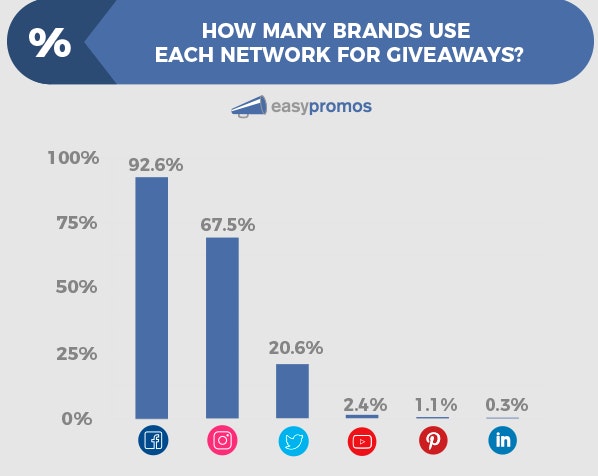 Here is an example of lead generation giveaway: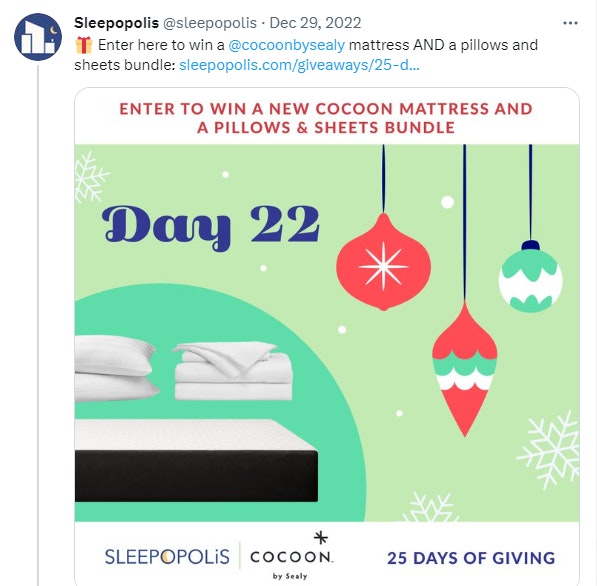 Instead of asking for likes, comments, and follows, they send traffic to a squeeze page to collect email addresses. That's a perfect way to generate leads with a contest.
Remember, likes, comments, and shares are not equivalent to leads. Send traffic to your landing page.


Final Words
Effective lead generation is more than yelling into a megaphone and crossing your fingers that the right people will hear you. You don't need to be louder; you just need to be smarter.
Honing your strategy based on the tips above will help you reach the right audience, at the right time, with the right message — your message.
Contact us today to get started (and don't forget to fill out that form!).