If you're even somewhat familiar with SEO, then you've probably heard of link building. But unlike some of the more straightforward pillars of SEO, link building is far from easy.
And when it comes down to it, identifying and fixing subpar link building tactics is even more difficult than spotting a successful one. But if you learn to do just that, you'll be able to keep your link building strategy on top of its game, 24/7/365.


Why Your Link Building Strategy Matters
It should come as no surprise that link building is a core component of both SEO and marketing.
In terms of SEO, Google's own explanation of how its algorithms work says it all:
One of several factors we use to help determine [content quality] is understanding if other prominent websites link or refer to the content. This has often proven to be a good sign that the information is well trusted.
Most importantly, link building actually works. One survey of more than 800 SEO pros found that 67.5 percent say backlinks have a major impact on search engine rankings, and 30 percent say it has a moderate impact: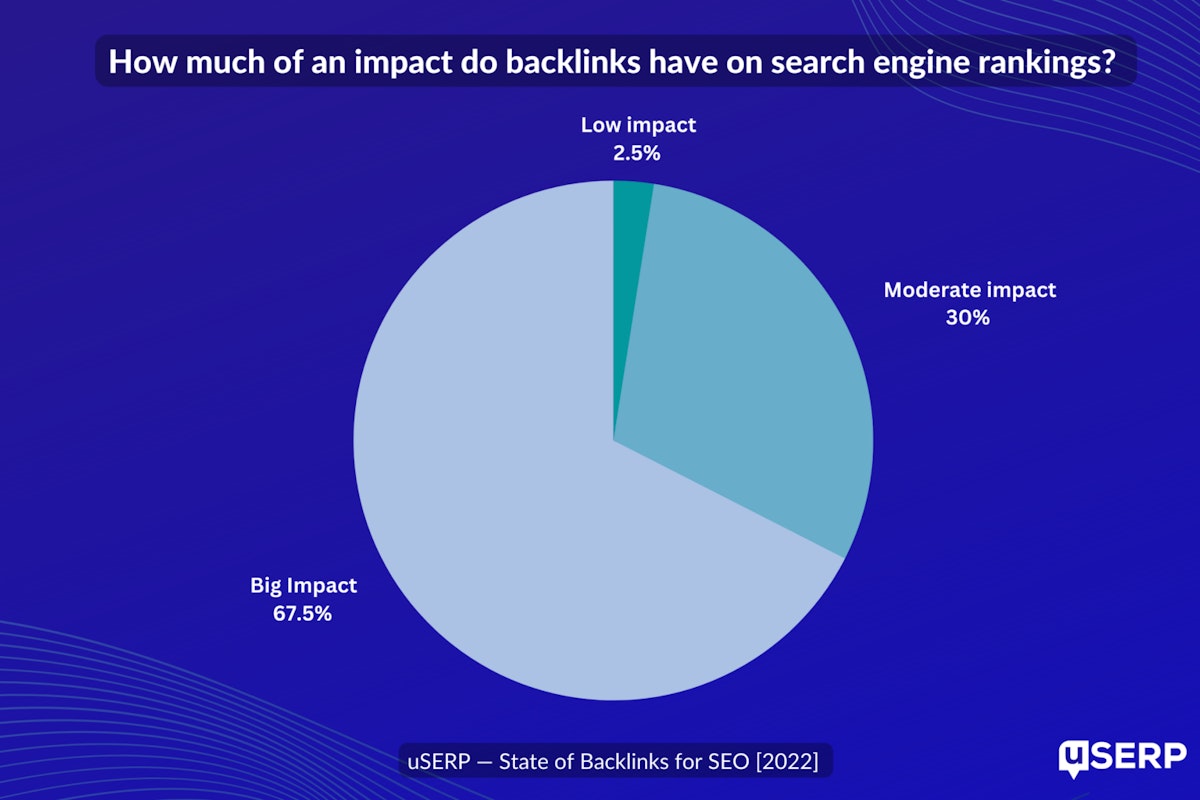 And when it comes to marketing, link building can go a long way toward spreading the word about your brand and instilling a sense of trust in prospective customers.
That's why backlinks from sources like The New York Times, Consumer Reports, and CNET are so coveted — because consumers trust them.
So suffice it to say, backlinks are an integral part of any successful SEO or marketing strategy. And if you're not actively trying to earn as many high-quality backlinks as possible, then you're likely missing out on better rankings and higher revenue.


Winning Link Building Tactics
So what makes for a good link building strategy, anyway? The answer will vary depending on who you ask, but these tactics are some of my personal favorites:
Create infographics: These ultra-shareable forms of media offer a fantastic way to package lots of information in an aesthetically pleasing package.
Conduct research and case studies: Original research is a valuable resource that other sites will be more likely to link to.
Guest posting: Writing high-quality guest posts for reputable sites can generate a surge in traffic and rankings.
Track down unlinked mentions: Just use a tool like the Screaming Frog SEO Spider or the ScrapeBox Free Link Checker to find unlinked mentions on websites other than your brand's. Then, reach out and ask for a link.
Fix broken links: Both on your brand's website and on external sites. (Hint: Google Analytics 4 can help you find them.)
With tactics like those, you can create a well-rounded link building strategy that drives measurable results.


Signs Your Link Building Strategy Needs Some TLC
It's relatively easy to tell when your link building strategy is working: If you're consistently getting traffic from a variety of authoritative, external sources, then you're doing something right.
But an even more valuable skill is being able to determine when your link building strategy has room for improvement. Here are three telltale signs it does:


You're Only Getting Links to Your Homepage
If you've been working on building a stellar content strategy, then your site is probably full of in-depth articles, gorgeous graphics, and A/B-tested landing pages.
All those pieces of content are deserving of attention and traffic in their own right, which is why it's such an issue if only your homepage is getting backlinks from other sites.
The fix: Try promoting your neglected pages using a more thoughtful content marketing distribution strategy.


Your Rankings Are Getting Lower
It should go without saying that one of the main objectives of link building is getting higher search engine rankings. So if your rankings are only getting lower the more your link building ramps up, something is seriously wrong.
In some cases, the cause could be low-quality links from untrustworthy sources. Google can tell the difference between good and bad links, but if it thinks your brand is responsible for soliciting them, your rankings could drop as a result.
The fix: Use a tool like Semrush's Backlink Analytics or Google Search Console's links report to identify toxic links and get them deleted (or disavow them) ASAP.


Your Internal Links Are Lacking
One of the biggest mistakes you can make when creating and enhancing your link building strategy is neglecting your internal links. After all, internal links make it infinitely easier for both human users and search engine bots to navigate from one page to another.
So while it's certainly important to focus on external links, you'd be remiss to let your brand's internal links fall by the wayside.
The fix: Perform an internal link audit (Screaming Frog's SEO Spider can be helpful here, too) to find the pages that need the most attention. You might also want to use something like LinkStorm's Internal Link Opportunities Tool to quickly identify ideal places to add internal links.
Remedying a lackluster link building strategy might seem intimidating, but it doesn't have to be. By knowing which signs to look for (and how to fix them when they crop up), you can craft a link strategy that's better than ever before and maintain a sharper competitive edge in the process.