The big news for 2023? The competition is going to be steep. Consumer expectations are significantly high while marketing budgets are continuously being cut. (Seriously though, have you seen LinkedIn lately?). This means that for the coming year, you will need to be on your A-game with little room for trial and error. Hitting the mark on time, on budget, and before your competitors will be what gives you a leg up.
We've been at this (successfully, we might add) for years, and in that time, we've gotten exceptional at spotting trends. Here are our top predictions for growth marketing trends in 2023.


1. Short-Form Video
The data has spoken and short-form is the content that translates the most in terms of revenue and sales. A whole 84% of users are convinced to buy based on videos posted by their favorite brands. Plus, short-form ranks No. 1 for lead generation and engagement.
With platforms like TikTok at play, short-form video is where you are going to capture, engage, and sell to your audience. Here are some winning short-form video ideas to incorporate into your video marketing:
Behind the scenes: The cell phone has revolutionized video and in-the-moment content. Followers want exclusive access and what better way to serve them than with behind-the-scenes footage?
Sneak peeks: Have a new product or service rolling out next quarter? Tease your audience with some sneak peek content to keep them coming back.
Day in the life: Your employees and brand ambassadors can be gold mines for content. Show your followers how your back end works through employee interviews or brand ambassador walkthroughs.



2. Voice Search
150 million — that's how many voice search units were sold in 2020. What does this tell you? Voice search is carving its position into user search mediums. As a result, brands need to start accounting for this medium within their marketing strategies. This includes:
Voice search optimization: Locate and integrate conversational language, which includes first-person verbiage (I, me, my language).
Optimize for local SEO: To beef up your local SEO, start with your Google business profile. This is what shows up in the "near me" searches.
Site speed and mobile optimization: We put these on levels of similar importance. Site speed and mobile optimization are two of the most basic requirements of a competitive site.


3. Content Visualization
Users spend an average of 15 seconds on a page before deciding to hop off or continue reading. It's your job to capture their attention within that timeframe. With images being processed by the human brain 60,000 times faster than text, having some magnetic visuals can be the winning tactic.
Imagery helps to connect the dots between written content and comprehension. Visual representations can lend understanding to even the most complex topics. Here are some examples of how you can incorporate content visualization.
Infographics: A summarizing image that is both visually appealing but informative and shareable.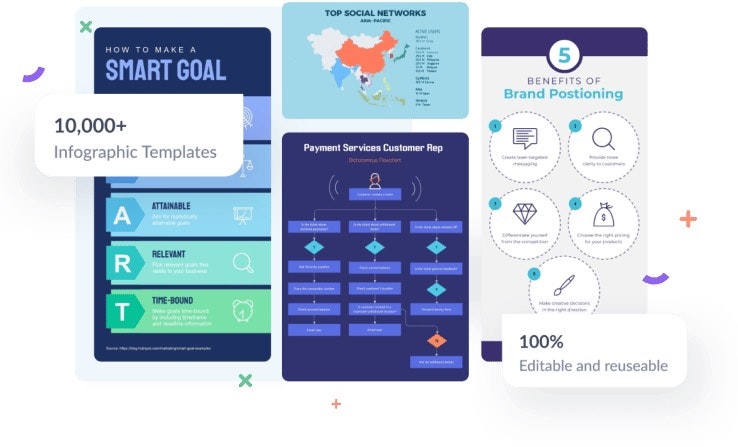 Charts/graphs: Give readers a break from text by conveying your findings, stats, or other data with a chart or a graph.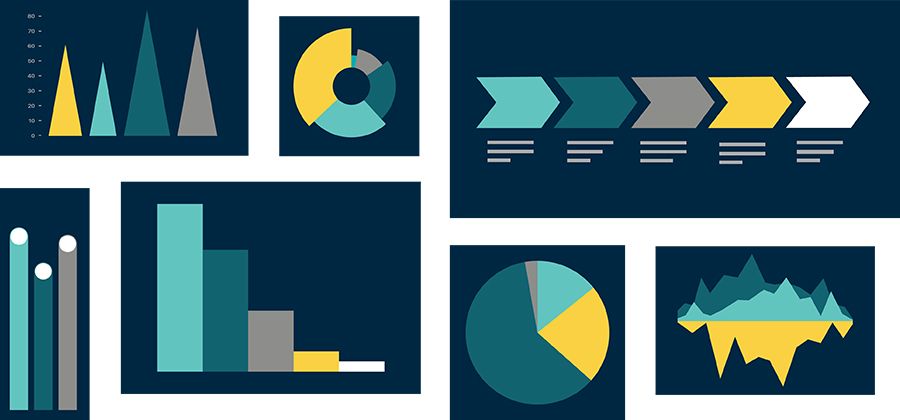 Icons: Sometimes text can be overwhelming; try swapping it out with icons.


4. Personalization
Personalization has never been more powerful, and with a variety of data collection tools, it's arguably never been easier to integrate personalization into your marketing. Users want to feel connected to brands and are even willing to pay a bit more for it. Here are some ways you can personalize your customers' experiences.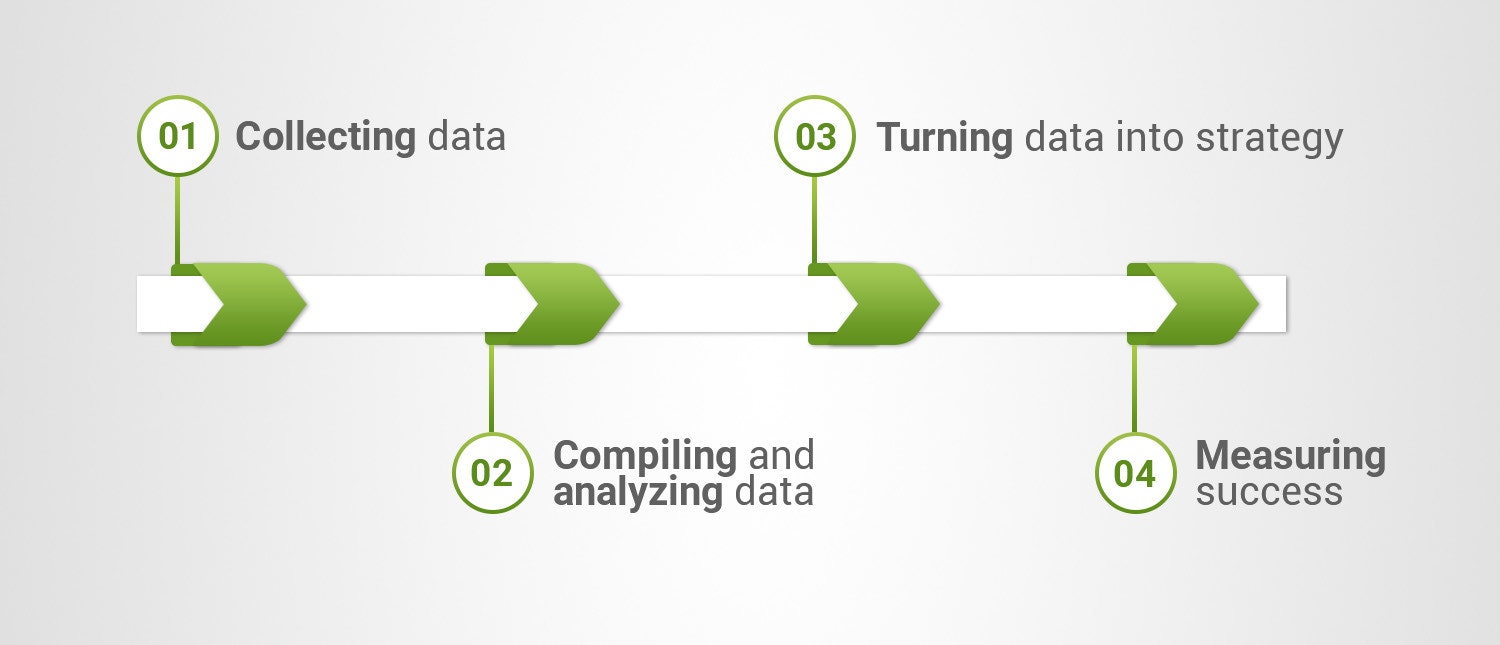 Data collection: Collect personal data at marketing touchpoints to be stored and used later. For example, landing pages, email opt-ins, and freebie incentives in exchange for name and email.
Data analysis: From here, you can use your data to make decisions based on customer needs, demographics, age, gender, etc. Dig below the surface to find and exploit patterns within your data sets.
Putting data to work: Next, you have the information you need, now apply it to your marketing. For example, say you're a brand with female-specific products/services. After some research, you discover you have a smaller clientele of men, but they spend considerably on your product, so it may be beneficial to set up a campaign specifically targeted to them.
Measuring success: Track your results and optimize based on your findings. Eliminate what's not working and feed what is.


5. Snippet Features
Snippet features are brimming with potential traffic. In fact, they account for over 35% of clicks from Google. Snippets can include lists, tables, steps, and definitions — it's a product of informational search queries.
They are also known as "Position 0," which can sound like a negative description, but position 0 simply means it's shown right before the number one spot in the SERPs.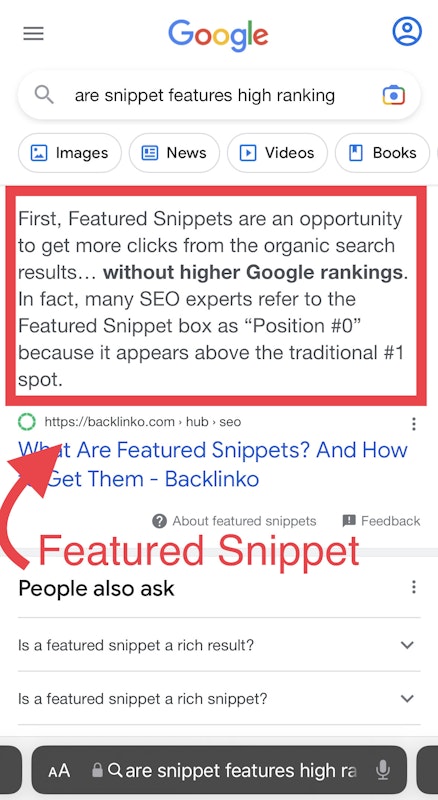 Looking to capture some of this action? Here's how:
Include an FAQ section/page.
Format H2s as questions.
Ask popular industry questions (PAAs, Quora, competition).
Answer the question definitively within the first sentence before trailing off into a backstory or explanation.
Example 1: What are growth marketing trends? Growth marketing trends are…(insert a one-sentence explanation).
Example 2: What are the top growth marketing trends? The top 10 growth marketing trends include… (insert numbered bullet list).


6. SEO to Drive Conversions
SEO (search engine optimization) accomplishes several important tasks.
SEO delivers traffic: You could have the best product in the world. If no one sees it, the point is moot. By appeasing SEO, you are ranked higher, thus allowing for a better chance to increase your site traffic.
SEO delivers relevant traffic: Not all traffic is high quality. High-quality traffic includes potential customers and users who have a need for your product. This type of traffic generates leads and (hopefully) sales.
SEO fuels growth: Holistically, the goal of SEO implementation is to feed brand growth through awareness, customer trust, and authority.
SEO is both an art and a science. Although some general strategies can be implemented for any business, it's certainly not a copy/paste. (Otherwise, everyone would find success through a first page SERP ranking.)
If you don't have the time or budget to waste trying to create an SEO strategy yourself, getting assistance can drastically improve your growth in a shorter time frame.


The Future of Growth Marketing
Growth marketing trends will continue to take shape in 2023 and beyond. To avoid being swallowed up by the competition, prioritize the customer experience, be hyper-personalized, and be strategic.
Not looking to DIY your growth marketing strategy? First Page can offer a turn-key plan for your brand that produces sustainable results catered to your needs. Contact us to start moving the needle.