When you tell people you work in marketing and advertising, there are many responses you can anticipate. One of the persistent favorites, though, goes something like this:
"Oh, wow — so it's like Mad Men all the time?"
Eh, not exactly. While the furniture, decor, and clothing of the hit TV show were all seriously on point, quite a few liberties were taken while portraying the ins and outs of a high-powered advertising agency, and it's certainly a far cry from how it works in the modern era. Gone are the days of three-martini lunches and glamourous secretaries (thankfully, gone too is the overbearing sexism and misogyny). Today's marketing world is more PJ pants and Zoom meetings.
And, of course, the work itself. As the remote revolution continues its freight train growth and the challenge of marketing to consumers with an ever-declining attention span grows, more marketing professionals than ever before are experiencing career burnout.
It's tough to take care of our mental health in a time when we feel we're "always on," and our industry is pretty accustomed to putting our best foot forward...even when, behind the scenes, we're struggling. So how do marketing professionals prioritize their mental well-being?
Mental Health Tips for Marketers
We can't claim to be mental health experts, but as a leader in remote marketing, we've seen our team members experience all the hardships, heartaches, and, yes, joys that come with performing their job in the age of remote work. The latest statistics are pretty shocking — as much as 87 percent of marketers are experiencing burnout.
Even more shocking in this day and age, the stigma around mental health and mood disorders still persists.
So what can we do, as marketers, to take care of ourselves and look out for our industry colleagues? Here's our best advice for marketing leaders and professionals:
Check in with Your Team
The age of asynchronous communication has created a lot of opportunities, especially for fully distributed teams. But it creates a lot of loneliness, too.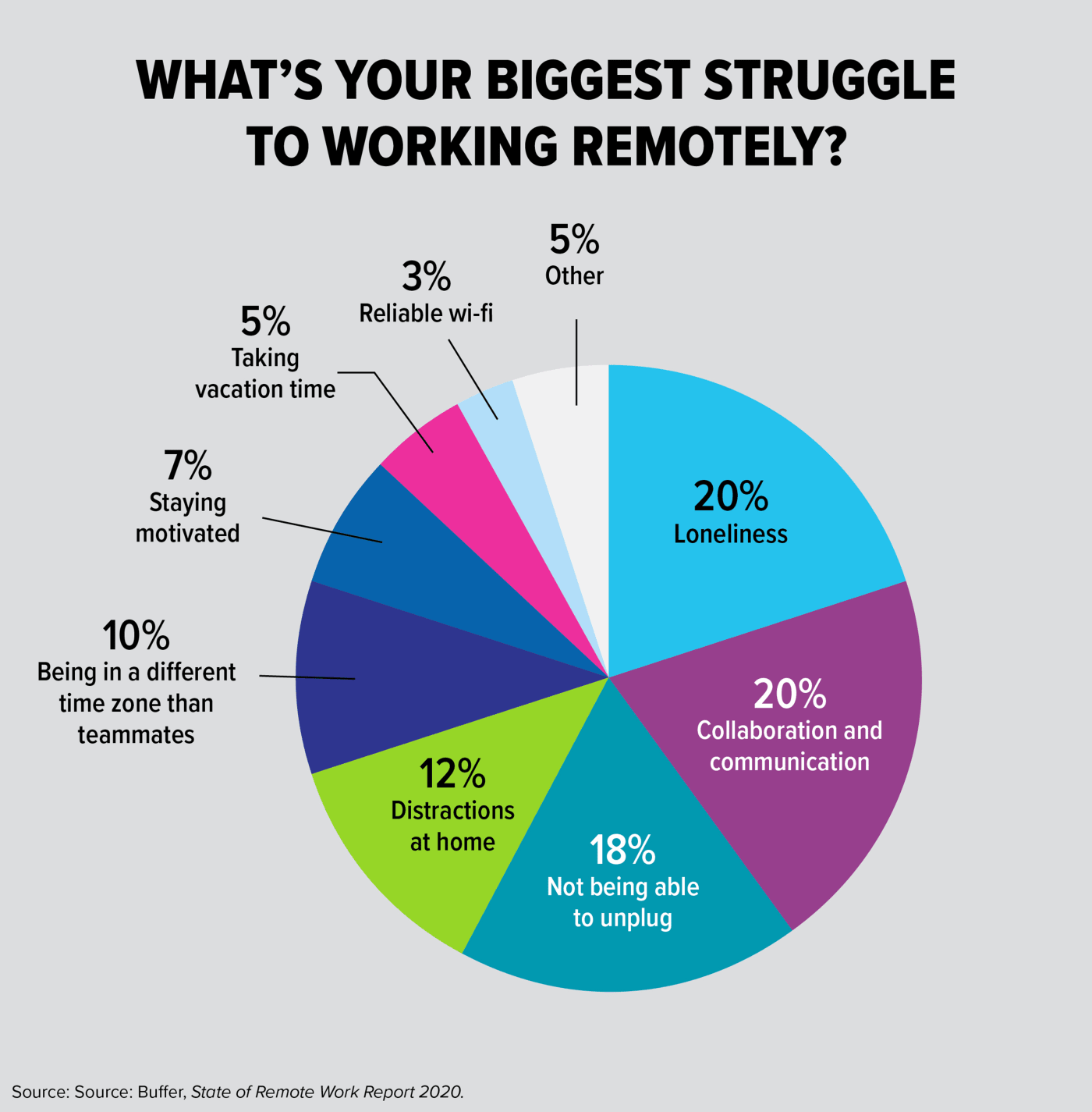 While you may be located across continents and time zones, connection is still critical to overall mental well-being. Sometimes, you just need to check in with your team members, whether during an all-hands meeting or in more personal 1:1s. At FPS, we're big fans of "leading with empathy," and we find that starting every meeting or call with a personal check-in sets the tone for open and transparent communication.
Build a Culture of Connectedness
To be clear, this doesn't mean you should expect your team to always be free and available. But you should set the tone for relationship-building and interpersonal communication. Remote culture is tough to build, but it is key to improving the health and satisfaction of your team.
At FPS, we reinforce our commitment to remote work culture in many ways — everything from casual "Donut Dates" to celebrating team members' holidays and important cultural events. Our culture is built on a foundation of mutual respect, understanding, and acceptance.
Make Time Off a Priority
When you're working with colleagues in different locations and different times, it's easy to think you're needed 'round the clock. And while it's nice to feel needed, it's not so nice to feel you have to drop everything whenever a notification pops up on your phone.
Time off is necessary to maintain the workload most marketing professionals and remote workers carry. That could be anything from an extended vacation to an aptly named "mental health day." The most successful remote companies use an effective if counterintuitive practice — unlimited time off.
"But how does anything ever get done," you wonder? It gets done because, when your team members return from their time off, they are happier, refreshed, and more productive. That's why, at FPS, we've always offered unlimited PTO to all employees.
Stay Flexible
Though remote workers do face challenges around productivity, stress, and loneliness, they are overall happier and more satisfied in their careers. Those without workplace flexibility are far more susceptible to anxiety and depression.
In this context, flexibility often refers to the ability to work remotely or on a hybrid basis. However, within these parameters, flexibility can be achieved in numerous ways, whether it's making accommodations for working parents to have the time they need to manage childcare or offering support in seeking mental health assessments and treatment.
Ultimately, being flexible is about remembering that your team members are all, first and foremost, human beings — and that each of their needs will be unique and diverse, just as they are.
Be on the Lookout for Signs of Burnout
Burnout manifests slowly, starting with the "honeymoon phase," where everything may appear normal but eventually devolves into crisis mode. If it reaches this point, most of the time, employees won't feel there's a way to resolve the situation. They might press on for a while, but the damage to their mental health is already done.
Prevention is key when it comes to burnout, and there are several signs you can watch for.
Of course, team members may not always be willing to share what they're experiencing, like poor sleep or depression, so you'll have to pay careful attention to what you can see — missed deadlines, short communications, a negative outlook, and more.
Make sure you have a mitigation plan in place to deal with signs of burnout and support your employees in making changes to turn the tide.
Bottom Line: Mental Health Matters
Our chosen profession isn't all glitz and glamor. Far from it, most of the time. It's full of hard work, creativity, passion, and dedication. But after a while, all of those motivators can become oppressive, and as expectations grow, so too do mental health risks.
Remember that your team (and that includes you) are all people. And like all people, they have feelings.
Those feelings need to be heard, recognized, and acknowledged with empathy and understanding. And you need to be ready to take preventative measures and swift action when you feel a team member is struggling.
Want to be part of a team that understands and supports the mental well-being of every individual? Check out our open job listings at FPS!