Many voices singing in harmony make for a beautiful song. We've found the same is true for remote teams — those with the most diversity, unique perspectives, and distinctive voices do the best work.
In 2021, the U.S. government elevated Juneteenth — otherwise known as Emancipation Day — to a federally recognized holiday. It's a huge win for equality, and at a time when workplace diversity, equity, and inclusion have moved further into the spotlight, it represents how far we've come and how much farther we need to go.
So even as we celebrate, we also acknowledge the work we still need to accomplish, especially when minority representation in the workplace continues to stagnate.
At FPS, we embrace our global team and the many cultures, backgrounds, and voices represented. The rise of remote work has certainly shifted the way companies view DEI. The overall perspective on diversity, equity, and inclusion in the workplace is extremely nuanced, and many events of the 2020s are shaping its future. Everything from the COVID-19 pandemic to the remote revolution to The Great Resignation has had an impact.
In fact, HR professionals point to The Great Resignation (which was certainly influenced by both the pandemic and the shift to remote work) as a turning point for DEI. But the reactions are split, with 44 percent saying they feel they'll need to totally rethink their efforts, and 42 percent saying it will create new opportunities to increase diversity.
On our fully distributed, fully remote team, all we see is endless opportunity for a brighter, more inclusive future. Let's look at some of the value a diverse remote team brings. But first, here are some of the challenges of improving DEI on a remote team.
DEI Challenges for Remote Teams
Reduced Synchronous Communication
We are the first to sing the praises of async communication, but we have to admit that it's hard to openly discuss topics of DEI when we aren't seeing each other face-to-face or communicating in real time.
DEI conversations are big. They are powerful. And they carry different weight and meaning for each individual on the team. It can be tough to have those authentic conversations across time zones, languages, and cultures.
Earning Trust Takes Time
Trust is imperative when discussing DEI with your team and when putting DEI initiatives in place. But trust has to be earned, and that requires the time it takes to build solid relationships.
That isn't always easy when deadlines loom and big projects take everyone's attention. Building trust on a remote team is its own beast, and it takes a lot of very intentional work to achieve it.
Navigating Remote Work Biases
While the tides are turning, there are still many stereotypes about remote workers (they aren't doing "real" work, or they can't hack a "real job").
On the flipside, remote workers are often seen as extremely privileged. They have the resources and tools it takes to set up a remote or home office, access to reliable Wi-Fi, the means to travel, and the list goes on.
Handling Conflict When It Arises
Conflict is going to happen on any team, whether remote or in-person, diverse, or otherwise. But conflicts can be harder to handle on remote teams where communication isn't always instantaneous.
Other barriers can include differences in language, time off for cultural celebrations and holidays, and differing belief systems and approaches to work.
Reaping the Reward of a Diverse Remote Team
Diversity can bring incredible value to any team, remote or not. But how do you ensure your DEI policies are up to par?
Let's look at what some companies (including FPS) are doing to expand their knowledge and embrace the diverse voices on their teams.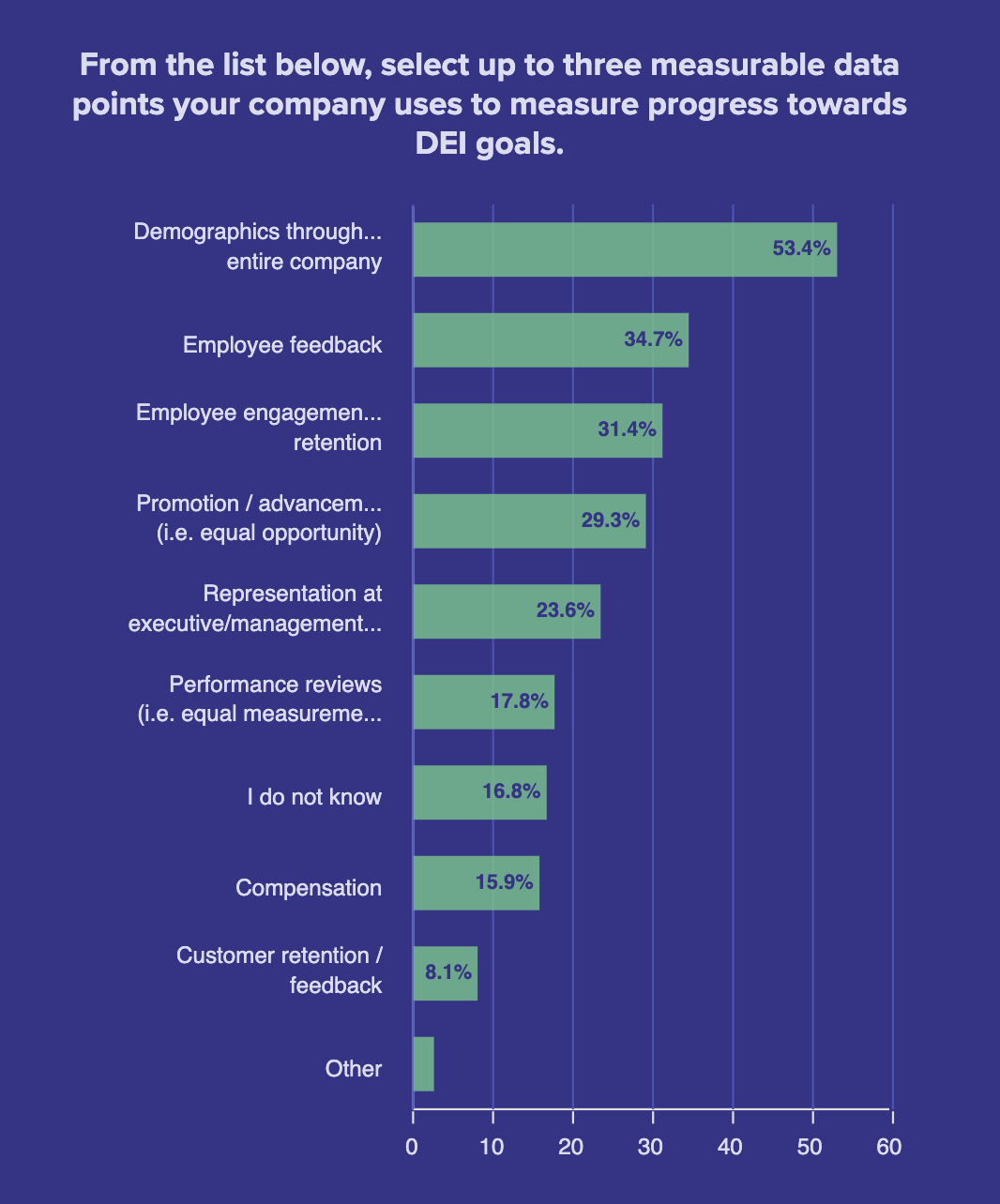 Looking for more ways to improve DEI on your remote team? We've got you covered:
Recognize More Holidays
Who doesn't love a holiday? For U.S.-based organizations, we tend to take time off only for federally recognized, often religion-centric holidays. But when your team spans the globe, it helps to acknowledge that everyone celebrates and honors different days.
To weave this into your DEI policy, poll your team members to find out which holidays are important to their culture, location, and beliefs. You may not be able to take an official day off for each, but learning more about these special days can foster open conversations and create connections among team members.
At FPS, we honored Juneteenth with a day off for the first time this year and provided educational information for team members to learn the meaning and significance of the holiday.
We also encourage employees to share their holiday celebrations at a level they're comfortable with — whether it's sharing photos, holiday traditions, or historical information.
Learn Together
There are so many virtual DEI training courses available these days, and many provide in-depth education while sparking open dialogue.
If you have a robust HR team, you may wish to put together your own DEI facilitations, or you could rely on a third-party program, many of which are self-guided and self-paced — perfect for remote employees with flexible schedules.
Don't Forget to Have Some Fun
Yes, DEI is a serious and critically important topic, but that doesn't mean it can't be enjoyable, too. You might consider starting a DEI-focused book club or launching a project for team members to research the indigenous history of their location. You could even host a virtual cooking class and ask a team member to share their favorite cultural recipes.
In all honesty, the possibilities are endless. You might choose to take a virtual tour of a history, cultural, or art museum or set up a virtual team-building activity, like this Pride course (which even includes shipped boxes of LGBTQ+ themed goodies and snacks!).
The key here is making time for these activities, sanctioned by leadership, so all employees feel they can make this a priority without feeling guilty for taking time away from their work.
Open the Conversation
When team members feel safe and included, they're usually very happy to share their backgrounds, cultures, and beliefs. That could be as simple as starting a Slack channel to share holiday photos or polls asking how employees would like to celebrate significant history months (e.g., Black history, women's history, or Pride).
Recently, we asked FPS employees what Pride meant to them. These simple prompts often spark conversations and allow our team members to create meaningful connections and offer one another support.
Many Voices. One Inclusive Goal.
Getting DEI right isn't a problem to be solved. And there isn't a one-size-fits-all approach. It's an evolution — ongoing and ever-changing.
One thing we feel sure of — there is always room for improvement. But the end result is always worth the effort. By embracing DEI and working to build a diverse team where everyone feels included, safe, and equal, you're creating an unshakeable culture that will benefit your remote team for many years to come.
Want to work for a team that welcomes individuals from all races, ethnicities, backgrounds, and beliefs? We might be a great fit for you! Check out our open positions at FPS, and take a look at our (always evolving) DEI commitment.