Whether you're a seasoned globetrotter or brand new to the digital nomad life, it's always helpful to get a little refresher on the best #WFA products and gear. And after a couple years of travel delays and disruptions, you might be feeling a little rusty. Don't worry — if you're ready to get back out there, we got you!
It's no secret that international travel is a bit of a nightmare right now. But if you're well prepared, you won't need to worry. Here, we've got our remote team's top picks for everything you need for smooth travel and an easy transition to working from absolutely anywhere.
15 Best Products for Digital Nomads — Your #WFA Packing List

Travel
#1: Packing Cubes
Okay, so they aren't the sexiest item on the list but trust us, these are a gamechanger. Packing cubes not only help you organize your clothing and gear, but they also compress to ensure you maximize your luggage space. And if you happen to be an over-packer, they'll help you exercise some restraint. If it doesn't fit, it doesn't fly!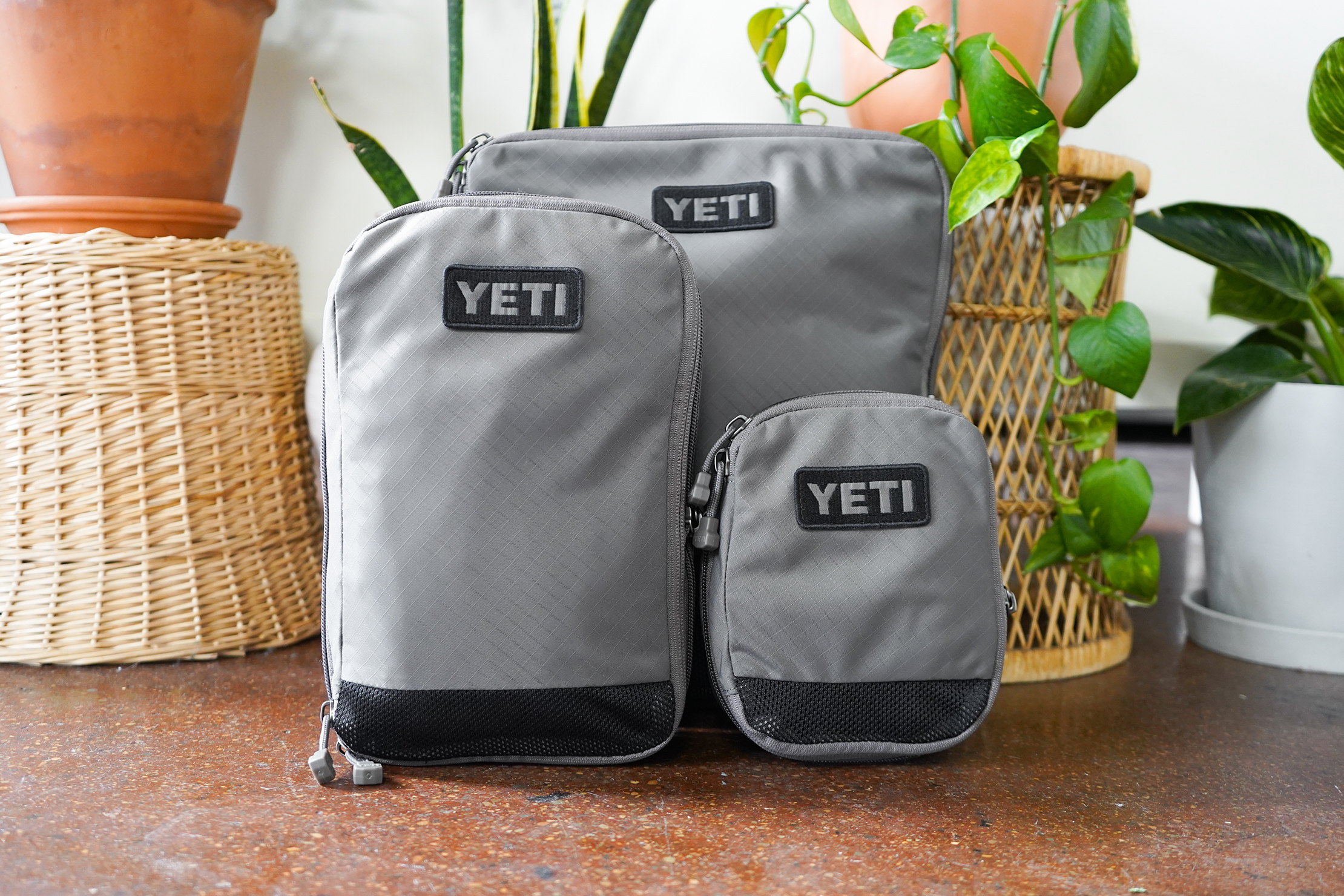 #2: Luggage Scale
If you're one of those nomads who can fit a season's worth of clothing and gear into a single carry-on, then good on ya! But for the rest of us mere mortals, we'll likely have times when we have to cave and check a bag.
And on shorter flights with smaller planes, you might even have to check your carry-on. So it's essential you have a scale to make sure you're always within the weight limits because those fees will make you 👀.




#3: Sleep Mask
There are two kinds of people in the world — those that can fall asleep instantly on an airplane...and the rest of us. If you fall into the second group, give yourself the best chance at catching some ZZZs with a contoured sleep mask.
These 3D masks give you the darkness you need when flying through different time zones but don't put pressure on your eyes, allowing your lids to move naturally and comfortably.




Gadgets
#4: Multi-Port USB
Managing a myriad of chargers is a hassle at the best of times, but when you're traveling across different countries, having chargers with a variety of plugs and adapters is basically torture. Luckily, most devices these days can connect to a USB port, so one gadget and one adapter are all you need.
#5: Outlet Adapter
Speaking of, you will need an adapter if you're traveling internationally. It's a lifesaver and, even more importantly, a device saver. You can also combine gadgets and find a travel adapter with multiple USB ports built in. Just be sure to look for one that offers surge protection, as well.
#6: Wi-Fi Booster
Extending your Wi-Fi signal may not be life or death, but it may mean the difference between meeting your deadline or dropping the ball. A Wi-Fi booster or extender is an easy way to ensure your internet connection is faster and more stable wherever you are.
#7: Wireless Charger
Protect your phone and charge on the go with a wireless charger and portable battery combo. Wireless charging can prolong the life of your device, and the portable battery means you've got an extra charge, no matter how far off the grid you venture.


Tech
#8: Macbook Air
Digital nomads need a powerful laptop, but they also need the lightest. That's why the Macbook Air is one of the most trusted devices used by the #WFA crowd. It's also, not coincidentally, why we provide one for all of our FTEs at FPS.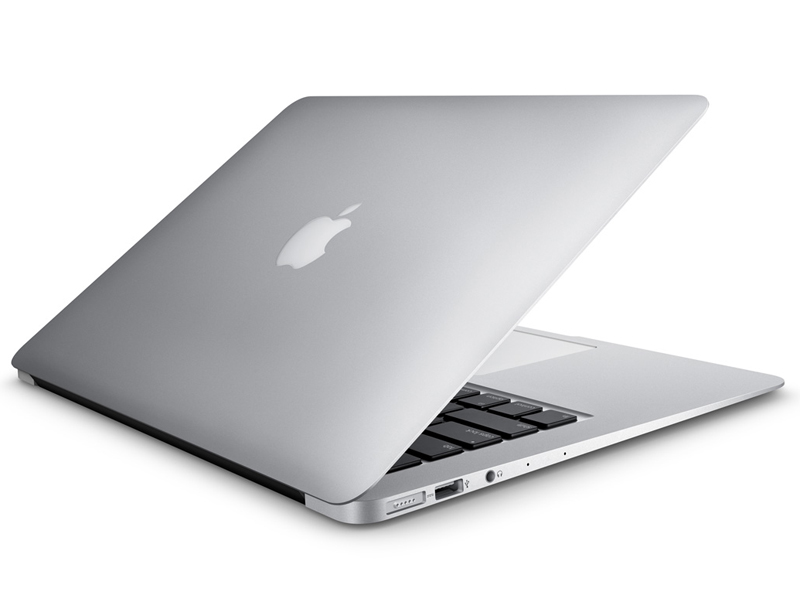 #9: AirPods Pro
When it comes to form, functionality, and ease of use, it doesn't really get better than Apple's AirPods Pro. The Bluetooth-enabled earbuds are lightweight, small enough to tuck into your pocket or carry-on, and they offer noise cancellation so you can better rest or focus.
Pro tip: Make sure switching to airplane mode doesn't disable your Bluetooth so you aren't accidentally blasting Stranger Things season 4 to the whole plane (this may or may not be a true story).
#10: Kindle Paperwhite
Can't you just read on your iPad, laptop, phone, or — gasp! — carry an actual book? Sure, you can, but then you wouldn't have an excuse to get yourself a Kindle Paperwhite. This device is small but mighty, and if you're a book-loving digital nomad, it's a must.
The latest Signature Edition is slim and lightweight, but it will carry pretty much your entire library. Even better, the screen is glare-free, so it's about as similar to reading a print book as you can get.


#11: Samsung S22 Ultra
Apple diehards, cover your ears. This sexy beast is a phone, an entertainment center, and a travel office, all in one. Formerly known as the Note, the Ultra is a digital nomad's dream. Sure, it's pretty big, as phones go, but that also means you can use it to stream movies, play games, or even edit work documents while traveling. Plus, the S Pen allows you to take notes anywhere and convert them to text, so even when you can't sit down at a keyboard and type out your thoughts (or emails or best-seller), you won't lose them.
Also a big bonus to digital nomads — the S22 Ultra boasts one of the most powerful smartphone cameras available, so you can get the best shots of all the exotic locales you visit.



Comforts
#12: Wanderers Travel Co. Backpack
Luxury and practicality unite in these gorgeous, soft, and spacious bags. Many offer laptop pockets with added protection and plenty of room for all your travel necessities. They're a great way to carry your things while still feeling stylish (which isn't easy after a 16-hour flight).


#13: Blue Light-Blocking Glasses
Spend a majority of your working time (and free time) in front of a screen? While experts disagree on whether blue light-blocking lenses actually improve your health, one thing they're in consensus on — they can help you sleep better.
Digital nomads often suffer from jetlag and may frequently have their days and nights mixed up. Add to that even more internal clock confusion from staring at screens, and your body and brain may never really know when it's time to throw in the towel. Blue light-blocking glasses (prescription or not) keep your brain from reading those screen signals telling you it's time to be awake.




#14: Water Bottle
Is it just us, or is finding a great water bottle like finding a needle in a haystack? Once you find the right one, though, it will be your trusty travel companion. Stainless steel is a great choice for digital nomads, as these bottles are sturdy, easy to clean, and still lightweight enough to tuck into your pack.
Plus, many, like our top pick the S'well bottle, can keep your drink cold for up to 24 hours. Bonus, you can find a design to match just about any style, and some even come with attached snack cups or straws!




#15: Gleem Toothbrush
The phrase "travel toothbrush" just sounds icky, right? It evokes images of those plastic, bendable brushes that either had bristles made out of steel or wore out after three uses. Nope, it's time for an upgrade.
There are plenty of battery-operated electric toothbrushes on the market today, but Gleem is a personal fave. Its slim design is perfect for on-the-go dental hygiene, and the battery (which is easily replaced) seems to last forever. It also comes in a convenient carrying case, so it's ready to go whenever you are.


So, there you have it — our best product picks for digital nomads!